Description
LAKE EMMA GOLD

CMC288339
20 Acre Unpatented Placer Mining Claim on Federal Land / Silverton, Colorado
The Lake Emma Gold Mine has approximately 789 feet of creek to work at your leisure. 
The creek runs into the Animas River, which then flows into the San Juan River in New Mexico and joins the Colorado River in Utah. Cement Creek averages between 6 and 30 feet across, and has an average depth of 8 inches to 3 feet.  The pictures in this listing were taken in May, which is one of the creek's highest times of the year because of the spring snow-melt. But that will likely only last another month or so. 
"The creek's discoloration is a result of spring runoff that swells waterways, kicks up sediment and collects loose dirt along the banks. Warm weather is accelerating snowmelt, which has increased discoloration," health officials said. 
Health officials are closely monitoring the water quality at multiple locations in Cement Creek and the Animas River to see if the high flows kick up metals that may have been deposited from the mining accident that happened last year from the Gold King Mine Spill.
May 27, 2016 The Durango Herald reported: 
"Cement Creek and the upper Animas River are showing signs of discoloration reminiscent of last year's Gold King Mine spill, but health officials say there's nothing to worry about – it's just a result of spring runoff. "            
Although no one knows for sure when gold mining in Cement Creek CO first began, it has been a profitable venture throughout history and still is today. The California Gold Rush in the mid-1800s is one event often thought of when gold mining in Cement Creek Colorado is mentioned, but as television programs can attest, gold mining in Cement Creek Colorado is still thriving today.
Buyer will receive the following with their completed transaction:
Quitclaim deed showing full ownership of the claim. This will be stamped, recorded and verified with the County and the BLM offices.
Welcome packet with all of the rules and regulations as they relate to the State and BLM where the claim is located.
Educational documents to annually renew your mining claim with the BLM.
A CD of all of the documented images of the claim including maps of the site.
Map of claim marked and GPS coordinates.
Multiple maps showing claim location and surrounding areas for access.    
ABOUT THE MINING DISTRICT
HISTORY: San Juan County was a major producer, yielding 1,665,000 ounces of lode gold through 1959. North, at Eureka (Cement Creek, Mineral Creek, and Animas Forks), the Eureka district had a total production of at least 500,000 gold ounces through 1959. The area base metal mines produced by-product gold. Beyond Eureka, the Sunnyside and Cold King mines, 8.1 miles northeast of Silverton produced gold in sulfides. Only an estimated 500 troy ounces of placer gold have been recovered in San Juan County, with the upper Animas River above Silverton the main placer location. A tributary of the Animas River, Cement Creek, once had limited but fairly rich placers, and should not be ignored if you're in the area.
Gold can be mined in a variety of ways, including placer mining. This type of gold mining in Cement Creek CO involves using water or dredging to remove deposits of gold. Likely the most commonly thought of way to extract gold is by panning, though large-scale operations would not use this method. Panning for gold separates the gold from other materials such as gravel or soil. A pan is placed in water and shaken to sort gold, which settles at the bottom of the pan, from the other materials. Gold panning in Cement Creek Colorado is a popular tourist attraction in places with a history of gold mining, such as Alaska and California.            
The most widely used modern form of gold mining in Cement Creek Colorado comes in hard rock mining. Rather than sifting through loose material, such as is used in panning, hard rock gold mining removes gold encased in rock. These operations can be done above ground or underground in shafts.
RECREATION: Fishing is very common on Cement Creek. Species Caught Here: Brook Trout, Rainbow Trout, Cutthroat Trout. Whether you're fly fishing, bait casting or spinning your chances of getting a bite here are good. So grab your favorite fly fishing rod and reel, and head out to Cement Creek.        
There are also plenty of hiking, biking, and walking trails throughout the area. During the winter time, you can catch all the open ski lodges and resorts, and enjoy fresh snow while going down the slopes.
-FAST FACTS-
ACCESS:
The claim is located less than a mile outside the city of Silverton. You can reach the claim by 2WD, using the State Highway 110. The road is about 200 to 300 feet away from the creek, depending on which part of the creek you park by. There are a couple turnouts that you are able to park in, and possibly a small trailer would be able to fit.  
Camping/RV Parks:          
Silverton Lakes RV Resort – 2.38 miles
Cayton Campground – 17.37 miles 
San Juan National Forest – 20.98 miles 
Haviland Lake Campground – 22.50 miles
Molas Lake Park & Campground – 7.22 miles
Places To Stay:                 
There are a few motels as well as resorts to stay at locating only a few miles away. The Telluride Regional Airport is located about 16 miles away.   
Nearby Cities/Towns:                 
Telluride – 11.10 miles
Ouray – 13.41 miles
Ridgway – 22.73 miles  
Mountain Village – 12.62 miles  
Ophir – 9.27 miles  
Silverton - about 1 mile

LEGAL INFORMATION
A mining claim gives the holder the right to mine on mineral-rich land that belongs to the federal government.
 
Mining claims are a tangible asset and show proof of all  interests in minerals in the area. They can be bought, sold or used as collateral, just like any other piece of real estate. A mining claim can be sold, traded, leased, gifted, willed, used as collateral or transferred in part  or in its entirety just like any other real property using a quitclaim deed  which is a recordable conveyance.
We offer a lifetime guarantee should the BLM take back the land.
As the largest company in the mining industry selling legitimate and valuable historic claims, you can rest assured that you are not only covered with our 100% lifetime money-back guarantee, but you can also rest easy that there is no fine print on any of our claim listings telling you will have to deal with any games like being charged phony fees or having to pay inflated "processing" or "transfer" fees. The listing price for this mine is ALL you will pay.
SHIPPING
We'll take care of all the paperwork and arrangements so you can enjoy your claim immediately after payment and we keep you informed through the entire process with confirmations when payment is received, when your paperwork has been shipped out.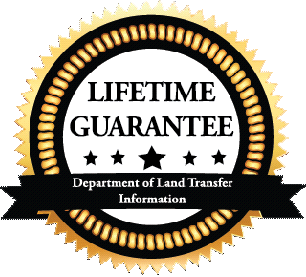 While we cannot physically ship land to you as it doesn't quite fit into the mail box ;)
We will ship all paperwork/maps upon payment clearing we ship same business day(if payment is received by 1PM P.S.T.) We always provide tracking information so you are always informed.