Description
LABRADORITE
ORMC173637
Unpatented Mining Claim on Federal Land Oregon
Within Oregon there is a small but unusual occurrence of the semiprecious gems known as "sunstones" (also known as Heliolite). "heliolite" (from Greek helios, meaning sun, and lithos, meaning "stone")Locally, the sunstones are referred to as "Plush Diamonds" The locality of these gems are in the Rabbit Basin of southeastern Lake County. "Sunstone" is the name given to a certain variety of feldspar that exhibits a brilliant pink to reddish metallic glitter or shimmer. The glitter or shimmer is called "aventurescence"; crystals exhibiting this are called aventurine or more commonly sunstones. At the Oregon locality, the sunstones consists of crystals of calcic labradorite (one type of plagioclase feldspar); the colors range from red to green as well as the coppery aventurescence.        
This claim is located in a secluded area where sunstone is extremely easy to find being that it is all over the ground. There are three large commercial operations, and also the BLM opened up a dig site for these claims since this specific gemstone can only be found in this specific area. This area is very popular for both camping and mining, so there is constant activity. But, Why pay to collect in a public area when you can OWN your own collection site?
Type of Claim:  Lode
Acres:   20.66
County:   Lake County
Access: The area is flat, and perfect for 2WD to reach the claim. On the way to the mine you will pass the Spectrum Sunstone Mine, where people can go and pay to dig. Hogback road is paved, and then you will take a dirt road to reach the claim. Plenty of room for camping, trailers, or small RV's. If you plan on staying for a while, we recommend contacting the county to see if there are any permits required for extended stays. (For maps / location scroll towards the bottom of the listing)
Sunstones are treasures waiting to be found in the soil an partially decomposed rocks. Picks Shovels, and screwdrivers are used to dig surface debris, which is then sieved through a screen.
Buyer will receive the following with their completed transaction:
Quitclaim deed showing full ownership of the claim. This will be stamped, recorded and verified with the County and the BLM offices.
Welcome packet with all of the rules and regulations as they relate to the State and BLM where the claim is located.
Educational documents to annually renew your mining claim with the BLM.
A CD of all of the documented images of the claim including maps of the site.
Map of claim marked and GPS coordinates.
Multiple maps showing claim location and surrounding areas for access.
Oregon sunstones are only found in the High desert of eastern Oregon. Sunstones are mineral crystals that are formed in lava. 13-14 million years ago a volcano erupted in the Steens Mountains pouring out lava. The lava flow was covered by a vast lake which gradually dried up, subsequent exposure to the elements caused the lava to decompose and reveal loose sunstones.
Above are pictures of active claims in the area. There are quite a few of active claims surrounding the public sunstone collecting site. It is important to have a handheld GPS to locate your private claim.
This natural gemstone ranges in size from 3 to 100 carats and rates 6.5 - 7.2 in hardness. The primary colors of Oregon Sunstone gems span from water (crystal) clear to soft champagne pinks and brilliant tones of red.
During screening, sparks of red to pink rough sunstone glitter in the sun among pea-sized chunks of vesicular basalt. Photo by Robert Weldon.
Below are some pictures of the public sunstone collecting site. This claim is located within 2 miles of the public Sunstone Collection Site
ABOUT THE MINING DISTRICT

The first collectors of Oregon sunstones may have been the Indians that inhibited or traveled through Warner Valley. About 1908, a report of a discovery of a new deposit of labradorite in southern Oregon was made by Maynard Bixby of Salt Lake City, Utah, who stated that this mineral would yield handsome gem material. This labradorite ranges from colorless to a dark variety, showing fine red, salmon, and green tints;" Aitkens (1931). Dake (1938), in describing the semiprecious gemstones of Oregon, indicates that "Good specimens of sunstone suitable for cutting are found in the detrital surface materials at localities in the central part of Lake County."
Many rock hounds and gemstone collectors have made annual pilgrimages to the sunstone area to search the surface of the ground for stones or to screen the soil cover for buried stones. In 1970 a group of avid collectors discovered that in some places the sunstones-bearing lavas were decomposed beneath the thin veneer of surface soil. They found that by disintegrating the parent material, larger, better-quality, and more colorful sunstones could be recovered. This led to the staking of several mining claims in the area. The sunstone is Oregon's state gemstone.
LEGAL NOTES 
A mining claim gives the holder the right to mine on mineral-rich land that belongs to the federal government.
Mining claims are a tangible asset and show proof of all interests in minerals in the area. They can be bought, sold or used as collateral, just like any other piece of real estate. A mining claim can be  sold, traded, leased, gifted, willed, used as collateral or transferred in part or in its entirety just like any other real property using a quitclaim deed which is a recordable conveyance.
We offer a lifetime guarantee should the BLM take back the land.
As the largest company in the mining industry selling legitimate and valuable historic claims, you can rest assured that you are not only covered with our 100% lifetime money-back guarantee, but you can also rest easy that there is no fine print on any of our claim listings telling you will have to deal with any games like being charged phony fees or having to pay inflated "processing" or "transfer" fees. The final price for this mine is ALL you will pay.
Our in-house legal counsel will complete all of the paperwork and documentation for recording and transferring FULL ownership of this mine into your name if you win the auction, AND we will ship you everything in one to two business days of receipt of your payment in full (usually just one day!). So you can plan to visit (and start working) your claim the next day without the lengthy delay you will experience with other companies selling claims –and you will not have to pay any extra costs, fees or other poor excuses for extra profit that normally just go into a seller's pocket.
-PLUS-
We'll take care of all the paperwork and arrangements so you can enjoy your claim immediately after payment and we keep you informed through the entire process with confirmations when payment is received, when your paperwork has been shipped.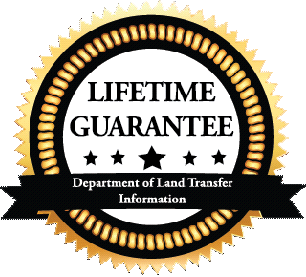 SHIPPING
While we cannot physically ship land to you as it doesn't quite fit into the mail box ;)
We will ship all paperwork/maps upon payment clearing we ship same business day (if payment is received by 1PM P.S.T.)  We always provide tracking information so you are always informed.