Description
KASHMIR SAPPHIRE
MMC232435
20 acre Placer Mining Claim located in Granite County, Montana, on the Beaver Creek
This claim is located on Beaver Creek in Granite County, Montana. With this claim you will be getting the exclusive mineral rights to 20 acres on an excellent spot on the creek for you to work.         
This claim is at an elevation ranging from 7,050 feet to 7,250 above sea level. It is located about 3 miles from the famous Gem Mountain Sapphire Mine.  
This claim is situated within the Rock Creek Mining district of Montana. The elevation is around 5,515 feet, or 1,681 meters. If you are into hiking you are about 3.5 miles from the South West Fork Butte Peak and less than 3 miles from Mount Emerine. Also nearby about 16 miles you have the town of Philipisburg which is home to a few ghost towns.
The access road to the claims is a very easy drive. Beautiful scenery and landscape covers the road, and keep your eyes open any animals roaming around. Two wheel drive is definitely okay for these roads for the claims.  There are a few turnouts along the road on the way to the claim. You will be able to park along side of the road and walk into the claim. This claim is surrounded by huge trees, great for privacy and panning at your leisure.
Buyer will receive the following with their completed transaction:
Notarized Quitclaim deed showing full ownership of the claim. 
Welcome packet with all of the rules and regulations as they relate to the State and where the claim is located.
Educational documents to annually renew your mining claim with the State.
A CD of all of the documented images of the claim including maps of the site.
Map of claim marked and GPS coordinates.
Multiple maps showing claim location and surrounding areas for access. 
Our in-house legal counsel will complete all of the paperwork and documentation for recording and transferring FULL ownership of this mine into your name after purchase, AND we will ship you everything in one to two business days of receipt of your payment in full (usually just one day!). So you can plan to visit (and start working) your claim the next day without the lengthy delay you will experience with other companies selling claims –and you will not have to pay any extra costs, fees or other poor excuses for extra profit that normally just go into a seller's pocket.
Come to Hike, Camp, Ride and Shoot - or come to pull some shiny rock$ out of the ground;-)
OTHER THINGS OF INTEREST:
Places to Stay:
  The Ranch at  Rock Creek - 4.8 miles
  Big Horn Bed  and Breakfast – 8.6 miles 
  Forest Edge  Inn – 13.2 miles 
  Seven Gables  Resort – 15.7 miles
Camping/RV Parks:
  Crystal  Creek Campground – 7.7 miles
  Mud Lake  Campground – 8.5 miles
  Stoney Creek  Campground – 9.7 miles
  Flint Creek  Campground – 13.8 miles 
  Spillway  Campground – 11.3 miles
  Philipsburg  Bay Campground – 14.2 miles
  Lodgepole  Campground – 15 miles 
  Stuart Mill  Bay Campground – 15.2 miles 
  The Inn at  Philipsburg – 16 miles 
  Black Bear  Campground – 16.4 miles
Nearest Airports:
  Bobcat Field  – 10.8 miles 
  Riddick  Field – 15.6 miles
ABOUT THE MINING DISTRICT
Sapphires were first found in Montana in 1865 by early gold prospectors mining the Missouri river near Helena. These sapphires were the first sapphires found in the United States that were gem-quality. When we think of sapphires, we think of blue. However, in Montana, and other parts of the world, sapphires come in all colors. Their mineral name is corundum. A ruby is the same mineral, but red. The four precious gems are considered to be Diamond, Sapphire, Ruby and Emerald, so when you have a sapphire, you indeed have a very precious treasure. It is believed that sapphires are four times rarer than diamonds. The average Montana Rock Creek sapphire color in its natural state is a mint blue/green color, smaller than the size of a pea. After heat-treatment, the stone usually becomes a more intense richer blue color. In general, the more cloudiness the stone exhibits in its natural state, the more intense the blue after heating. It is very difficult to get two perfectly matched stones, but most people are very happy with the variety of the Montana sapphires.
The county of Granite in the State of Montana was created on April 1, 1893 after House Bill No. 110 was passed by the Montana Legislature in March. The area was carved out of Deer Lodge County and a small sliver of eastern Missoula County. It was named for the town of Granite, which is located 4 miles by road southeast of Philipsburg next to the famed Granite Mountain mine, which was the largest silver producer in the world in its heyday (and not to be confused with a known copper mine in Butte of the same name). You can see the history through the county's museums and ghost towns.
Today, Granite County remains mostly rural with a diverse economy. The community members ranch for a living, or teach school, or work in the forest industry, or may telecommute via the T1 line that follows Highway One. Others enjoy retirement in a peaceful and scenic environment.      
Granite County, in west-central Montana, through 1959 produced a total of 710,000 ounces of gold - 376,000 ounces from silver lodes and 334,000 ounces from placers. The most prosperous period was 1881-93 when the Granite Mountain, Hope, and a few other silver mines were at their peaks. Most of the lode gold has been a byproduct of silver ores in the Flint Creek, First Chance, and Boulder Creek districts.      
Big game hunting, hiking, fishing, camping, and wildlife viewing are popular activities within Granite County.      
WEATHER - Winters are long and dry, but relatively mild, while summers are warm and distinctly wetter
ACCESS
Directions from the MT-1N you would hop onto the MT-38W and turn left onto Co Rd200/USFS Rd for about 2 miles and the destination will be on the left. Note that parts of the year MT-38W maybe closed espceially during the winter when the weather kicks up.
The area is full of dirt roads, so a good map and a good GPS unit is a must, but we'll show you exactly where both claims are on the map as well as provide you with the precise latitude and longitude of each corner marker, so finding them will not be a problem for you.
PLEASE call 511 for road conditions and closures along this highway before traveling Highway 38, a primitive seasonal road three miles south of Hamilton also known as the Skalkaho Highway, links Hamilton and Philipsburg. Trailers are not allowed as there are narrow curves with limited pull-outs.   
This drive into the Sapphire Mountains takes you on some of Montana's least traveled mountain roads. The road was once a heavily used trail for Indians. A road was built over the route in 1924 to link the mining areas in the mountains with the agricultural communities of the Bitterroot Valley. This is a narrow winding drive that offers some excellent views and takes you past Skalkaho Falls. There are two campgrounds along Highway 38, Black Bear Campground with 6 camping sites in the Darby Ranger District of the Bitterroot National Forest and Crystal Creek Campground with 3 camping sites in the Pintlar Ranger District of the Beaverhead-Deerlodge National Forest. Skalkaho Pass sits at 7,260 feet above sea level.   
This isolated, mountainous 23,000-acre wildlife area is forested with dense spruce and subalpine fir, amid beautiful lush meadows. The area is closed to hunting. In the spring and summer, look for Gray and Steller jays, dark-eyed juncos, Brewer's sparrows, olive-sided Flycatchers, and Hairy woodpeckers.       
Visitors in the fall may see large concentrations of elk and hear bull elk bugle from the high basins in early morning or late evening, especially east of Fool Hen and Kneaves Lakes.
Hikers can see mountain goats around Dome Shaped Mountain, near the junction of trails 313 and 86, which follow the ridge around Skalkaho Basin. Watch for moose along trail 321 in the Burnt Fork drainage. Mule deer, badgers, coyotes, and black bears are common throughout the area. Mountain biking is a good way to see wildlife. Trail 313 offers prime opportunities for overnight cross-country ski trips.      
Since only the first 10 miles of Montana Highway 38 are plowed and this area becomes a popular snowmobile destination during the winter months. Skalkaho Pass Area offers 26 miles of groomed trails.
LEGAL NOTES  
A mining claim gives the holder the right to mine on mineral-rich land that belongs to the federal government.
We offer a lifetime guarantee should the State/Government take back the land.
As the largest company in the mining industry selling legitimate and valuable historic claims, you can rest assured that you are not only covered with our 100% lifetime money-back guarantee, but you can also rest easy that there is no fine print on any of our claim listings telling you will have to deal with any games like being charged phony fees or having to pay inflated "processing" or "transfer" fees. The final price for this mine is ALL you will pay.
-PLUS-
We'll take care of all the paperwork and arrangements so you can enjoy your claim immediately after payment and we keep you informed through the entire process with confirmations when payment is received, when your paperwork has been shipped.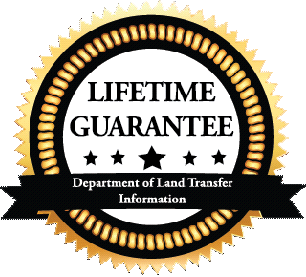 SHIPPING
While we cannot physically ship land to you as it doesn't quite fit into the mail box ;)
We will ship all paperwork/maps upon payment clearing we ship same business day (if payment is received by 1PM P.S.T.) We always provide tracking information so you are always informed.