Description
JASE GOLD
IMC217564
20 Acre Unpatented Placer Mining Claim on Federal Land / Conant Creek, ID 
QUICK FACTS ON THE MINE:                
Commodities: Gold, Silver, Iron      
County: Fremont, ID      
Acres: 20
Elevation: 6,064 to 5,236 feet.  
Type of Claim: Placer       
This gold claim and spans over 1,123 feet of prime working water on Conant Creek. Conant Creek is located in the Targee National Forest. Conant Creek ranges from 6 to 12 ft. wide, but in some areas can reach up to 25 ft. The depth of the creek ranges from 8-10 inches in the shallow areas, and up to 3 ft. in depth. There are lots of benches, gravel bars, river rocks, and large rocks in the creek, and all of those mentioned trap gold, which can make it a great area for discovering gold!      
Gold can be mined in a variety of ways, including placer mining. This type of gold mining in Ashton ID involves using water or dredging to remove deposits of gold. Likely the most commonly thought of way to extract gold is by panning, though large-scale operations would not use this method. Panning for gold separates the gold from other materials such as gravel or soil. A pan is placed in water and shaken to sort gold, which settles at the bottom of the pan, from the other materials. Gold panning in Ashton Idaho is a popular tourist attraction in places with a history of gold mining, such as Alaska and California.
Idaho Department of Lands/Dredge and Placer Mining:      

The IDL regulates surface mining in the State of Idaho. Surface mining is the extraction of minerals from the ground by removing the soil and rock over the mineral deposits. The Idaho Surface Mining Act, passed in 1971, requires reclamation of affected lands to return them to a productive condition.
The IDL administers the Idaho Dredge and Placer Mining Protection Act, passed in 1954. Dredge and placer mining is the extraction of minerals containing particles of gold or other valuable minerals, using suction dredges with a nozzle eight inches in diameter or more. A placer deposit can be in a natural watercourse or an ancient river channel high above a stream. 
Recreational Mining
The IDL does not regulate recreational suction dredge mining. Recreational dredge mining applies when miners use power sluices, small recreational suction dredges with a nozzle five (5) inches in diameter or less, and equipment rated at a maximum of fifteen (15) horsepower or less. Recreational dredge mining is regulated by the Stream Channel Protection Act administered by the Idaho Department of Water Resources (IDWR). If a miner has a recreational dredging permit issued by IDWR they do not need any additional permits from the Idaho Department of Lands (IDL) to mine in a navigable stream. (https://www.idl.idaho.gov/mining/regulation/index.html) 
FISHING:                   
Conant Creek is an excellent fly fishing stream with predominantly rainbow trout, some reaching over 20 inches.  You can also expect to catch hybrid, cutthroat and brook trout.
Fishing Rules - All Waters Open All Year - Except as modified in Special Rule Waters
Contact the local Fish and Game for more details
Buyer will receive the following with their completed transaction:
Quitclaim deed showing full ownership of the claim. This will be stamped, recorded and verified with the County and the BLM offices.
Welcome packet with all of the rules and regulations as they relate to the State and BLM where the claim is located.
Educational documents to annually renew your mining claim with the BLM.
A CD of all of the documented images of the claim including maps of the site.
Map of claim marked and GPS coordinates.
Multiple maps showing claim location and surrounding areas for access.

 Warm River Campground is located approximately 11 miles away. There is also nearby Inns and RV parks as well.
Gold mining in Ashton Idaho employs thousands, boosting economies by exporting and trading the valuable material. Gold mining in Ashton ID also provides work to citizens. In developing countries, gold mining in Ashton Idaho can be especially critical in building wealth, particularly if that country does not have other means of trade. Gold production gives developing countries a means of attracting foreign investment. Governments in developing countries can also tax gold mining, giving the government extra revenue.
Idaho was teeming with prospectors from the late 1800s to the early 1900s, all of them infected with gold fever. The discovery of gold  brought the original settlers to Idaho and prompted the establishment of the Idaho territory in 1863. According to the United States Bureau of Mines, Idaho has more gold than any other state -- and much of it is still out there.
ACCESS:         
Access to the claim is 2WD drive via National Forest Rd 263 to Forest Rd 647. The name of the road might also show up as Conant-Fall River Rd. Forest Rd 647 runs through the claim, where you can park and stage equipment. If you park on 647, the creek is about 230-300 feet away from the road, great for easy access to and from your vehicle for equipment and tools. There is plenty of area for campers and trailers located right on the creek. 
ABOUT THE COUNTY
HISTORY: 
Fremont county was established in 1893, and was named for the explorer John C. Frémont.   

Fremont County is part of the Rexburg, ID Micropolitan Statistical Area, which is also included in the Idaho Falls-Rexburg-Blackfoot, ID Combined Statistical Area.      

Fremont County was established in 1893. It is named for John C. Frémont. The Fremont County Courthouse in St. Anthony is on the National Register of Historic Places.       
GEOGRAPHY
According to the U.S. Census Bureau, the county has a total area of 1,896 square miles (4,910 km2), of which 1,864 square miles (4,830 km2) is land and 32 square miles (83 km2) (1.7%) is water. The southern part of the county covers the northeast tip of the Snake River Basin, with the mountains of the continental divide forming its northern boundary. Montana lies to the north, and Wyoming to the east. A portion of Yellowstone National Park reaches into the county. ( Wikipedia )   
GEOLOGY 
The most commonly listed primary commodities in Fremont County, Idaho deposits are pumice, travertine, and phosphorus. At the time these deposits were surveyed, 3 deposits in Fremont County, Idaho were observed to have ore mineralization in an outcrop, shallow pit, or isolated drill hole—known as an occurance deposit. Grade, tonnage, and extent of mineralization for such deposits are unspecified. Fremont County, Idaho has 1 prospect deposit. Such deposits have some degree of development such as surface trenching, adits, shafts, drill holes, geophysics, geochemistry, or geological mapping to estimate grade and tonnage.
( http://thediggings.com/usa/idaho/fremont-id043 )       
LEGAL NOTES
A mining claim gives the holder the right to mine on mineral-rich land that belongs to the federal government.
Mining claims are a tangible asset and show proof of all  interests in minerals in the area. They can be bought, sold or used as collateral, just like any other piece of real estate. A mining claim can be sold, traded, leased, gifted, willed, used as collateral or transferred in part or in its entirety just like any other real property using a quitclaim deed which is a recordable conveyance.
We offer a lifetime guarantee should the BLM take back the land.
As the largest company in the mining industry selling legitimate and valuable historic claims, you can rest assured that you are not only covered with our 100% lifetime money-back guarantee, but you can also rest easy that there is no fine print on any of our claim listings telling you will have to deal with any games like being charged phony fees or having to pay inflated "processing" or "transfer" fees. The final price for this is ALL you will pay.
Our in-house legal counsel will complete all of the paperwork and documentation for recording and transferring FULL ownership of this mine into your name if you win the auction, AND we will ship you everything in one to two business days of receipt of your payment in full (usually just one day!). So you can plan to visit (and start working) your claim the next day without the lengthy delay you will experience with other companies selling claims –and you will not have to pay any extra costs, fees or other poor excuses for extra profit that normally just go into a seller's pocket.
-PLUS-
We'll take care of all the paperwork and arrangements so you can enjoy your claim immediately after payment and we keep you informed through the entire process with confirmations when payment is received, when your paperwork has been shipped.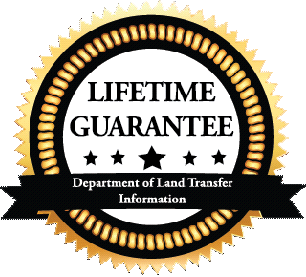 SHIPPING
While we cannot physically ship land to you as it doesn't quite fit into the mail box ;)
We will ship all paperwork/maps upon payment clearing we ship same business day (if payment is received by 1PM P.S.T.) We do ship same business day with USPS. We always provide tracking information so you are always informed.