Description
HOMESTAKE MINE
MMC 234116

20.66 acre Lode Mining Claim located in Powell County, Montana, in the Elliston Mining District
This claim is located in the Elliston Mining District in the county of Powell, Montana. The district was primarily active as a lode mining district in the 1880s.
Buyer will receive the following with their completed transaction:
Quitclaim deed showing full ownership of the claim. This will be stamped, recorded and verified with the County and the BLM offices.
Welcome packet with all of the rules and regulations as they relate to the State and BLM where the claim is located.
Educational documents to annually renew your mining claim with the BLM.
A CD of all of the documented images of the claim including maps of the site.
Map of claim marked and GPS coordinates.
Multiple maps showing claim location and surrounding areas for access.
ABOUT THE MINING DISTRICT
ELLISTON Mining District in Powell County, MT
Powell County lies on the western slope of the main range of the Rocky Mountains in Western Montana, about midway between the northern and southern boundaries of the state. It was created January 31, 1901, and has an area of 2,329 square miles. Most of the surface is mountainous, but there is quite an amount of good farming land in the Deer Lodge Valley around Deer Lodge, and also in the Big Blackfoot Valley around Ovando. Mining has been developed in the southern half of the county, the principal mining districts lying near Elliston on the Little Blackfoot and on Nevada Creek near Ophir.
Gold was discovered in Montana at Powell County's Gold Creek in 1852. Today Powell County boasts 7,200 residents; large and small ranches; and an economy geared to agriculture, other natural resources, government and health care. Many of the ranches are owned by fourth and fifth generation residents. Sun Mountain Lumber Company provides work for both loggers and mill employees. The government sector includes state, county and city employment, and a new hospital is being built in Deer Lodge.    
The Elliston district was primarily a lode mining area. Some small-scale placer mining was tried along Ontario Creek and other small streams within the district. Elliston began as a placer operation along the Little Blackfoot River during the 1860's. It was not until the 1890s, when lode mining was developed south of town that the district began to produce significant amounts of ore. Most of the production from the lode mining occurred between 1890 and 1908, at which point the total production was estimated at $2,750,000. Most of this production came from the Big Dick (or Evening Star), Monarch, Julia, Flora, Ontario and Twin City mines.    
Another important industry of the district in the 1890s was the quarry and lime plant of the Elliston Lime Company, located one mile east of Elliston. The company mined Madison limestone from prominent outcrops, which was then roasted in kilns which lined the right-of-way of the Northern Pacific Railway. About 5000 tons of lime a year was produced East of Ontario Creek, placer activity along Telegraph Creek was a producer.  
Montana has a rich mining history, and the state is ranked as the 7th largest producer of gold in the United States by the US Geological Survey. The first gold discoveries in Montana occurred in 1852, but it was the major strike on Grasshopper Creek in 1862 that brought gold seekers into the southwest corner of the state.   
The creeks and rivers near the old towns of Bannack and Virginia City still have gold to be found. Missouri River near Helena, Montana, site of the Last Chance Gulch gold strike.     
The geology in the vicinity of Elliston consists of limestone, quartzite and sandstone. The lowest formation is the Madison limestone which is overlain by the Quadrant quartzite, near the top of which occurs a bed of high-grade phosphate rock. To the south of Elliston rhyolites are present and persist on the flanks of the mountains to 6,200 ft. At the mouth of Snowshoe Creek auriferous gravels rest on an eroded surface of lake beds from Tertiary lakes. The ore deposits of the Elliston district contain values chiefly of lead-silver, some of which contain considerable gold. The ore minerals are galena, pyrite, sphalerite, arsenopyrite and tetrahedrite in a quartz-carbonate gangue.
Places to Stay/Camping Sites/Campgrounds/RV  Parks:
    Tenmile Campground – 7.2 miles
    Cromwell Dixon Campground – 6.9 miles
    Moose Creek Campground – 6.4 miles
    Park Lake Campground – 8.7 miles
    Clancy Alhambra RV Park – 17.5 miles
    Basin Canyon Campground and Picnic Area – 10 miles
Bed & Breakfast,  Motels, Hotels, Lodges:
    Flume Creek Lodge – 5 miles
    Last Chance Motel – 12 miles
    The Chocolate Moose – 13.8 miles 
CLIMATE  
Powell County, Montana, gets 13 inches of rain per year, and snowfall is around 47 inches. The average US city gets 25 inches of snow per year. The number of days with any measurable precipitation is 88. On average, there are 178 sunny days per year in Powell County, Montana. The July high is around 82 degrees. The January low is 8. Our comfort index, which is based on humidity during the hot months, is a 72 out of 100, where higher is more comfortable. Average daytime temperatures vary from 28 °F (−2 °C) in January to 84.5 °F (29.2 °C) in July.      
Extremely hot weather is less common above 4,000 ft (1,200 m). Snowfall has been recorded in all months of the year in the more mountainous areas of central and western Montana, though it is rare in July and August.      
Heavy snowstorms may occur any time from September through May, though most snow falls from November to March     
Spring: +30°F to +50°F                                         
Summer: +50°F to +90°F (with +90°F being a rare temperature)
Fall: +30°F to +70°F         
Winter: +50°F to -35°F (with temperatures below 0°F lasting only one to 2 weeks.)  
ACCESS
The access to the HOMESTAKE MINE is a very easy drive. There are two roads you want to be on the look out for: Telegraph Creek Rd and Minnehaha Creek Rd. Part of the road goes into the claim, so you have access to your equipment and vehicles. There is plenty of space to drive around and park your RV. All you need is two-wheel drive to reach the claim, there are no rough roads or major hills to go up.
Come to Hike, Camp, Ride and Shoot - or come to pull some shiny rock$ out of the ground;-)
Note that all of the  pictures of this claim were taken by my team and/or myself on a recent visit to this property.
  All Pictures are of the actual property – no stock photographs were used
LEGAL NOTES  
A mining claim gives the holder the right to mine on mineral-rich land that belongs to the federal government.
We offer a lifetime guarantee should the State/Government take back the land.
As the largest company in the mining industry selling legitimate and valuable historic claims, you can rest assured that you are not only covered with our 100% lifetime money-back guarantee, but you can also rest easy that there is no fine print on any of our claim listings telling you will have to deal with any games like being charged phony fees or having to pay inflated "processing" or "transfer" fees. The final price for this mine is ALL you will pay.
-PLUS-
We'll take care of all the paperwork and arrangements so you can enjoy your claim immediately after payment and we keep you informed through the entire process with confirmations when payment is received, when your paperwork has been shipped.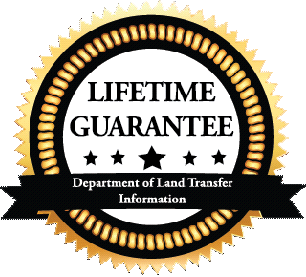 SHIPPING
While we cannot physically ship land to you as it doesn't quite fit into the mail box ;)
We will ship all paperwork/maps upon payment clearing we ship same business day (if payment is received by 1PM P.S.T.) We always provide tracking information so you are always informed.