Description
HAPPY FORTUNE GOLD
UMC432677
This 20 acre placer claim is fairly easy to access off hwy 145 located in Beaver County, Utah. It   
This claim spans over 687 feet of creek to work at your leisure. The Indian Creek runs at a good flow with depths ranging from 10-36 inches, and width ranging 3-10 ft.  
This creek is a historical mining area, full of mines from high on the mountains all the way to the bottom. The washout from the claims make the creek a great area for searching for gold and other minerals.
QUICK FACTS ON THE MINE:          
Commodities: Primary Gold
County: Beaver, UT
This particular creek is open year round for recreational dredging, though a permit is required. For more information contact USFS - Fishlake N.F. Beaver Ranger District (435) 438-2436
Recreational dredging is the operation of one vacuum or suction dredge with an intake diameter of four inches or less, having a rating of 12 HP or less. Dredging activity with either hand-operated or mechanized equipment must occur beneath the existing water surface of an active stream channel or upon nonvegetated sand and gravel bars exposed within the active stream channel for a period not to exceed 45 days annually. (Activities in excess of the conditions stipulated in this permit will require other forms of permitting. Please contact the Division of Water Rights, the Division of Oil, Gas, and Mining, or the appropriate Federal land management agency for more information).
Buyer will receive the following with their completed transaction:
Quitclaim deed showing full ownership of the claim. This will be stamped, recorded and verified with the County and the BLM offices.
Welcome packet with all of the rules and regulations as they relate to the State and BLM where the claim is located.
Educational documents to annually renew your mining claim with the BLM.
A CD of all of the documented images of the claim including maps of the site.
Map of claim marked and GPS coordinates.
Multiple maps showing claim location and surrounding areas for access.
The creek runs parallel with Indian Creek Road which is a well maintained 2WD dirt road and ranges from 5-25 ft. away from the creek.
It is located in the Fishlake National Forest about 20 minutes from Beaver, UT which is a nice town filled with convenience and hardware stores, hotels and restaurants available.
While Gold is what most people are after, Rockhounds in Beaver County have reported finding deposits of: Jasper, Chalcedony, obsidian, rhyolite, pyrite, galena, sphalerite, chalcopyrite, fluorite, magnetite, and bornite.          
Aside from rockhounding, there is a lot of recreational activities in this particular area. Horseback riding, hiking and mountain biking are popular activities in the Indian Creek area. Many trails crisscross the surrounding valley and mountainsides, but remember Climbing on petroglyphs is unlawful and destructive.
INDIAN CREEK MINING
An isolated geochemically anomalous sample containing 50 ppm gold and 20 ppm silver was discovered near the headwaters of Indian Creek and Butler Wash in the Butler Wash Wilderness Study Area. Further downstream, sampling indicates that the anomaly is common. Samples of the gold were isolated and examined by scanning electron microscope (SEM). The gold particles are small (less than 100 micrometers), angular (subhedral crystal surfaces), and show no evidence of significant transport. A likely source for this very fine grained gold is the remnant of Chinle Formation that caps the mesa in sections 25 and 26, T. 32 S., R. 19 E. Gold has been reported from the Chinle       
(Butler and others, 1920; Lawson, 1913) in small quantities, and some areas of larger accumulation has been found despite not much exploration in the area. Alternative explanations for the gold source include paleoplacers derived from deposits in the Abajo Mountains or from deposits related to the northeast-trending lineaments just south- east of the gold anomaly. Gold, and possibly silver, leached from wall rocks by rising chloride-rich brines from the salt in the Paradox could have emplaced these metals along the fractures.
COUNTY HISTORY:        
Beaver County was named by the early settlers for the Beaver River which once had plentiful Beavers along its course. The County was formed in 1886 by the legislature of the, then, Territory of Utah. Early visitors to the area were the Dominguez-Escalante expedition in 1776 which came through the area which would become Milford. Jedediah S. Smith in 1826-27 and John C. Fremont in 1844 also traversed the county area. In April 1856, the first real settlers came from Parowan to build a new community. Fort Cameron was built in Beaver in 1873 for protection from Indian hostilities and also to aid in prosecution of those responsible for the Mountain Meadow Massacre. After the fort was abandoned in 1883, it became the Murdock Academy, a branch of the Brigham Young Academy of Provo. Though the county has much mining and good land for both grazing and livestock, it was prosperous because of its economic diversity. Mining, transportation and trade were helpful and diversifying aspects of the Beaver County economy. Mining towns popped up overnight during the 1875 discovery of the Horn Silver Mine in the San Francisco Mountains in the western county. Though other mines had been found, the Horn mine began a large "silver rush". Much of the early development in the county is due to the mines and their prosperity. The telegraph and railroad were both brought to the county because of the mines. Milford was settled largely because of the mining.
MAPS     

The area is full of dirt roads, so a good map and a good GPS unit is a must, but we'll show you exactly where it is on the map as well as provide you with the precise latitude and longitude of each corner marker, so finding it will not be a problem for you.
A couple of spare tires or an air compressor and patch kit or at least a couple of cans of tire sealant is strongly recommended for obvious reasons! Also, be sure to bring in whatever water you may need, as there are almost no water sources in the area 10 months out of the year.   
LEGAL NOTES
A mining claim gives the holder the right to mine on mineral-rich land that belongs to the federal government.
Mining claims are a tangible asset and show proof of all  interests in minerals in the area. They can be bought, sold or used as collateral, just like any other piece of real estate. A mining claim can be sold, traded, leased, gifted, willed, used as collateral or transferred in part or in its entirety just like any other real property using a quitclaim deed which is a recordable conveyance.
We offer a lifetime guarantee should the BLM take back the land.
As the largest company in the mining industry selling legitimate and valuable historic claims, you can rest assured that you are not only covered with our 100% lifetime money-back guarantee, but you can also rest easy that there is no fine print on any of our claim listings telling you will have to deal with any games like being charged phony fees or having to pay inflated "processing" or "transfer" fees. The final price for this mine is ALL you will pay.
Our in-house legal counsel will complete all of the paperwork and documentation for recording and transferring FULL ownership of this mine into your name if you win the auction, AND we will ship you everything in one to two business days of receipt of your payment in full (usually just one day!). So you can plan to visit (and start working) your claim the next day without the lengthy delay you will experience with other companies selling claims –and you will not have to pay any extra costs, fees or other poor excuses for extra profit that normally just go into a seller's pocket.
-PLUS-
We'll take care of all the paperwork and arrangements so you can enjoy your claim immediately after payment and we keep you informed through the entire process with confirmations when payment is received, when your paperwork has been shipped.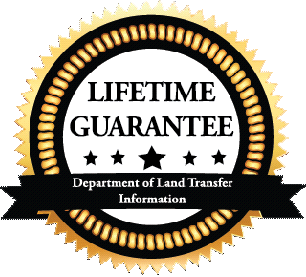 SHIPPING
While we cannot physically ship land to you as it doesn't quite fit into the mail box ;)
We will ship all paperwork/maps upon payment clearing we ship same business day (if payment is received by 1PM P.S.T.) We do ship same business day with USPS. We always provide tracking information so you are always informed.