Description
GEORGIA MINE 
NMC1146133
20.66 Acre Unpatented Lode Mining Claim on Federal Land in the Historic Silver Peak Mining District
The historic Georgia Mine is one of those rare treasures often only found in Nevada. This massive site contains 5 mines - and there is a lot of open stoping and numerous cuts exposing the vein that they were chasing, so you will not have much trouble getting to the high-grade ore that made this site profitable almost a hundred years ago.
This is an extremely secluded and picturesque location - it will be an absolutely pleasure spending time here while you work this mine. At about 6,100 feet in elevation, you can plan for mild summers and mild winters - almost perfect for working your claim. And because of the secluded nature of this mine, you likely will not have any visitors and if you are not around that often, will not have to worry about others visiting and prospecting your claim. We did not see any recent signs of traffic here at all.
There's a small area to park a vehicle at the base of the mine on the southern slope, but the best mines over the peak of the hill and on the northern slope - so if you do not have an ATV to access them, don't worry. It is only a short 400 to 500 foot walk to reach the biggest mine.  That mine is a real nice adit cut from hard rock and opened up to over 6,000 square feet underground. The cut and style of the timbering used to shore the rock up suggests that this mine was likely cut in the 1970's or 1980's - but the other mines suggest a much older history. The ore chute inside of this mine suggests that there was a lot more of the vein that they wanted to open from the surface, so this one will be worth spending some time on.
In addition to the 5 mines, you have about 420 cubic yards of tailings on the northern slope - and maybe half of that on the top of the hill and on the southern slope, so plenty of material to rework using today's much more efficient methods of extracting gold from the ore. Besides the one large mine/open cavern, the other four mines are adits that range in length from 23' in depth to 49'. All look fairly solid, although you may have some loose gravel to clean up.
I did not have any Verizon of AT&T cellular service at the mine, but a short jaunt up to the highest spot on the hill gave me access to text messages. Voice and data like e-mail may be a little more difficult from the mine itself. But good vies of the sky in 360-degrees, so no problem accessing a satellite service/
Buyer will receive the following:
-  Quit Claim deed showing full ownership of the claim. This will be stamped, recorded and verified with the County and the BLM offices.
    -  Welcome packet with all of the rules and regulations as they relate to the State and   BLM where the claim is located.
    -  Educational documents to annually renew your mining claim with the BLM.
    -  A CD of all of the documented images of the claim including maps of the site.
    -  Map of claim marked and GPS coordinates.
    -  Multiple maps showing claim location and surrounding areas for access.
TO VIEW MORE PICTURES: CLICK HERE
Note that all of the pictures of this claim were taken by my team and/or myself on a recent visit to this property.
All Pictures are of the actual property – no stock photographs were used
ABOUT THE MINING DISTRICT
SILVER PEAK MINING DISTRICT, NV
LOCATION
The district is located about 20miles south of Blair and about three miles from Red Mountain. Although the town is sparsely populated, the streets are still lined with weathered early-Nevada artifacts, including an old post office. The copper deposits of the Silver Peak sitrict lie in the southern part of Douglas County.
HISTORY
Silver Peak is one of the oldest mining areas in Nevada, was discovered by the Robinson Brothers; it produced substantial amounts of silver, gold, and other minerals. The town site was established in 1864 due to a spring that was in the area. A 10 stamp mill was built in 1865 and a 20 stamp mill was built in 1867. However, mining was far from steady in the area as the mines changed ownership and new milling techniques were invented. The ups and downs of the mining industry resulted in a fluctuation in the population as well. In 1907, the Pittsburgh Silver Peak Gold Mining Company—which had originally planned to mine in Silver Peak—decided to build its mill several miles out of town because of expensive land prices. Once the mill was built, a post office and the Silver Peak Railroad followed, creating the town of Blair. In 1915, the mill closed, and five years later Blair was essentially abandoned. In 1948 a fire burned the town of Silver Peak. After that there was little activity until 1966, when the Foote Mineral Company started its lithium extracting operations in nearby Clayton Valley. Home to Rockwood Lithium formally Chemetall Foote Corporation's local lithium mine, the area's largest employer and the only lithium producing mine in the United States. Lithium and gold mining is Silver Peak's prominent industry. Silver Peak is also known for a 375-foot high cinder cone (an extinct volcano) located in the Clayton =Valley. Within the Silver Peak Range also is the Silver Peak caldera.
GEOLOGIC / TOPOGRAPHIC SETTING
The rocks in the vicinity of the Silver Peak belong principally to the Dothan formation. These are highly altered igneous rocks. The surface of the Silver Peak district is chiefly made up of the steep, sloping sides of many valleys and intervening narrow ridges with fairly flat tops. Altitudes range from 4,000ft - 6,000ft. You can expect to find the valley slopes covered with dense growths of timber and underbrush. The three principal streams join the Umpqua River.
ACCESS
Good 2-wheel drive dirt roads off of paved highway 168 will get you to within 2,500-feet of the mine, but that last 2,500 feet is a little overgrown and rough. Although I believe that 2-wheel drive will get you right to the mine, you would likely want to have good tires and decent clearance if you don't have 4-wheel drive. A little work with a shovel and pick would make a big difference on that last ½ mile.
(Previously mentioned above:) There's a small area to park a vehicle at the base of the mine on the southern slope, but the best mines over the peak of the hill and on the northern slope - so if you do not have an ATV to access them, don't worry. It is only a short 400 to 500 foot walk to reach the biggest mine.  
LEGAL NOTES
A mining claim gives the holder the right to mine on mineral-rich land that belongs to the federal government.
 
Mining claims are a tangible asset and show proof of all interests in minerals in the area. They can be bought, sold or used as collateral, just like any other piece of real estate. A mining claim can be  sold, traded, leased, gifted, willed, used as collateral or transferred in part  or in its entirety just like any other real property using a quitclaim deed which is a recordable conveyance.
We offer a lifetime guarantee should the BLM take back the land.
As the largest company in the mining industry selling legitimate and valuable historic claims, you can rest assured that you are not only covered with our 100% lifetime money-back guarantee, but you can also rest easy that there is no fine print on any of our claim listings telling you will have to deal with any games like being charged phony fees or having to pay inflated "processing" or "transfer" fees. The listing price for this mine is ALL you will pay.
Our in-house legal counsel will complete all of the paperwork and documentation for recording and transferring FULL ownership of this mine into your name if you win the auction, AND we will ship you everything in one to two business days of receipt of your payment in full (usually just one day!). So you can plan to visit (and start working) your claim the next day without the lengthy delay you will experience with other companies selling claims –and you will not have to pay any extra costs, fees or other poor excuses for extra profit that normally just go into a seller's pocket.
-PLUS-
We'll take care of all the paperwork and arrangements so you can enjoy your claim immediately after payment and we keep you informed through the entire process with confirmations when payment is received, when your paperwork has been shipped.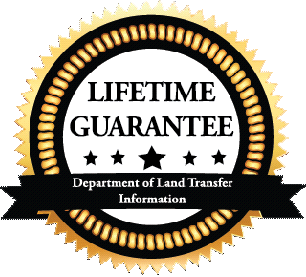 SHIPPING
While we cannot physically ship land to you as it doesn't quite fit into the mail box ;)
We will ship all paperwork/maps upon payment clearing we ship same business day (if payment is received by 1PM P.S.T.)  We always provide tracking information so you are always informed.