Description
DIOR GOLD
CMC288500
Colorado Gold Mining N Quartz Creek Gold Panning Claim Silver Placer Sluice Mine
20 acre - Gunnison County CO Camping Hiking Trails near
This 20 acre placer claim and spans over 744 feet of prime working water on Quartz Creek. There are campgrounds and lodging nearby. North Quartz Creek runs from 20-feet to 100-feet from the road, so easy to access. The creek ranges from 3-feet wide to 18-feet wide with a depth ranging from 8-inches deep to as much as 4-feet deep depending on the time of year.
QUICK FACTS ON THE MINE:         
Commodities: Gold, Silver, Iron
County: Gunnison, CO
Elevation: approximately 10,000 Feet in some places and near  12,000-feet in elevation near Cumberland Pass and in a historic mining district (lode claims and historic mines all around)
Access / Staging: To reach the claim the main road you will be taking is Forest Service Road 765. Before heading out, it is always best recommended to check the road conditions, to make sure you have the equipment you need. The road seems to be okay for 2WD, there are a few turns here and there, so make sure to use extra caution, especially during the winter periods.  The Forest Service road cuts through the claim, and you able to park on the side, in order to reach the creek. There is also another dirt road that goes through the claim, which is actually closer to the creek. This makes for easy parking, camping, and staging for equipment. 
The district reported a total production from 1901 to 1935 was 298 oz. gold, 26,446 oz. silver, 177 lb. copper and 153,820 lb. lead (Vanderwilt, Ibid.) Heyl (Ibid) points out that while much of the ore in the district was rich in zinc, zinc was never recovered.
The bedrock of the Gold Brick-Quartz Creek district consists of gneiss, schist, and granite of Pre-cambrian age, sedimentary rocks of Paleozoic age, and intrusive rocks of Tertiary age. 
Paleozoic rocks range in age from Cambrian to Pennsylvanian. The Tertiary rocks are chiefly intrusive sheets and dikes and range from rhyolite to andesite and diorite porphyry (Crawford and Worcester, 1916, p. 22-68).   
North Quartz Creek runs year-round, but in spring swells significantly due to the thaw/spring melt and runoff, and this is what replenishes the gold washed down every year. Gold Creek intersects Quartz Creek.
Buyer will receive the following with their completed transaction:
Quitclaim deed showing full ownership of the claim. This will be stamped, recorded and verified with the County and the BLM offices.
Welcome packet with all of the rules and regulations as they relate to the State and BLM where the claim is located.
Educational documents to annually renew your mining claim with the BLM.
A CD of all of the documented images of the claim including maps of the site.
Map of claim marked and GPS coordinates.
Multiple maps showing claim location and surrounding areas for access. 
 HISTORY
Quartz Creek is a stream that merges with Tomichi Creek near the town of Parlin, Colorado, along Highway 50. The stream rises in the Gunnison National Forest and is formed by the merger of the north, south, and middle Fox creeks. 
In 1878 discoveries were made in the Gold Brick-Quartz Creek district (Henderson, 1926, p. 125), and the years 1879 and 1880 saw the first rush of miners to southeastern Gunnison County. Several towns, including Ohio City and Pitkin, were founded between 1878 and 1882. During the next 4 to 5 years, ore was discovered over a wide area, and several smelters and concentrating mills were built. The most productive years for gold mining were between 1908 and 1913. The period 1934 through 1942 was one of increased activity, but from 1943 through 1959 most of the mines were closed. 

GEOLOGY OF MINING DISTRICT:
The Quartz Creek District was recognized by Henderson (1926), who described the area as overlapping both the Tin Cup and the Gold Brick Districts.  Vanderwilt (1947) describes the district as 1-4 miles northeast of Pitkin near the road to Tincup.  Dunn (2003) provides a more specific location description: bounded on the north by the ridge between Fairview Peak and the Continental Divide, on the east by the main range, on the south by Quartz Creek and on the west by the divide between Armstrong Gulch and Ohio Creek.  She notes it has also been called the Quartz District. Quartz Creek district, prospectors found quartz veins containing molybdenite that are relatively small in size compared to the important Climax-type "moly" deposits near Leadville and Crested Butte that were discovered later.
Access

The area is full of dirt roads, so a good map and a good GPS unit is a must, but we'll show you exactly where it is on the map as well as provide you with the precise latitude and longitude of each corner marker, so finding it will not be a problem for you.
Good 2-wheel drive access via well traveled and maintained dirt road
I advise caution whenever driving or hiking on this claim – the entire valley is dotted with abandoned mines – most of them are easy to see from a distance, but some of them are impossible to see until you are right on top of them. I would estimate that only 20% of them are roped or fenced off – the rest are wide open and you should be extremely careful if entering them.
A couple of spare tires or an air compressor and patch kit or at least a couple of cans of tire sealant is strongly recommended for obvious reasons! Also, be sure to bring in whatever water you may need, as there are almost no water sources in the area 10 months out of the year.   
LEGAL INFORMATION
A mining claim gives the holder the right to mine on mineral-rich land that belongs to the federal government.
 
Mining claims are a tangible asset and show proof of all  interests in minerals in the area. They can be bought, sold or used as collateral, just like any other piece of real estate. A mining claim can be sold, traded, leased, gifted, willed, used as collateral or transferred in part  or in its entirety just like any other real property using a quitclaim deed  which is a recordable conveyance.
We offer a lifetime guarantee should the BLM take back the land.
As the largest company in the mining industry selling legitimate and valuable historic claims, you can rest assured that you are not only covered with our 100% lifetime money-back guarantee, but you can also rest easy that there is no fine print on any of our claim listings telling you will have to deal with any games like being charged phony fees or having to pay inflated "processing" or "transfer" fees. The listing price for this mine is ALL you will pay.
SHIPPING
We'll take care of all the paperwork and arrangements so you can enjoy your claim immediately after payment and we keep you informed through the entire process with confirmations when payment is received, when your paperwork has been shipped out.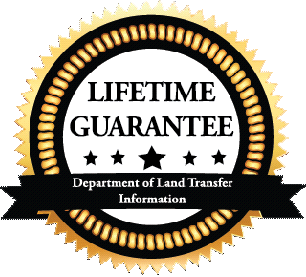 While we cannot physically ship land to you as it doesn't quite fit into the mail box ;)
We will ship all paperwork/maps upon payment clearing we ship same business day(if payment is received by 1PM P.S.T.) We always provide tracking information so you are always informed.