Description
CYPRESS MINE
NMC1137408
20.66 Acre Unpatented Lode Mining Claim on Federal Land in the Historic Palmetto Mining District, Esmeralda Nevada
The Cypress Mine is a historic mine that dates back to 1904. Record books show that there were two mines here about 860ft tunnel according to a 1913 USGS report and a 76 ft. shaft both sunk in the early 1900s. It appears as though everything here was opened up in the 40's or 50's probably even the 20's and 30's depending on the old truck and trailer found on site, they're definitely early 1900's.
Both mines have been cut into massive open pits, without a doubt these are the two largest pits that we have ever seen in this area, or really anywhere. There is a third cut in the hillside you can see they were following the vein in between the two pits and it looks like they started to open up that hillside with a dozer and some blasting. All the rock and ore is still there from all the blasting that was done.
There is good two-wheel access to the claim. On the way coming up to the upper cut is a little steep and narrow, so we would recommend a high clearance vehicle, but two-wheel drive is fine. Plenty of flat spots for staging equipment or parking a small RV.
There is just an absolutely huge amount of tailings to rework before you could even start working the cuts. You can see the mineralization on the cuts. Good gold and silver readings on the vein.
Buyer will receive the following with their completed transaction:
Quitclaim deed showing full ownership of the claim. This will be stamped, recorded and verified with the County and the BLM offices.
Welcome packet with all of the rules and regulations as they relate to the State and BLM where the claim is located.
Educational documents to annually renew your mining claim with the BLM.
A CD of all of the documented images of the claim including maps of the site.
Map of claim marked and GPS coordinates.
Multiple maps showing claim location and surrounding areas for access.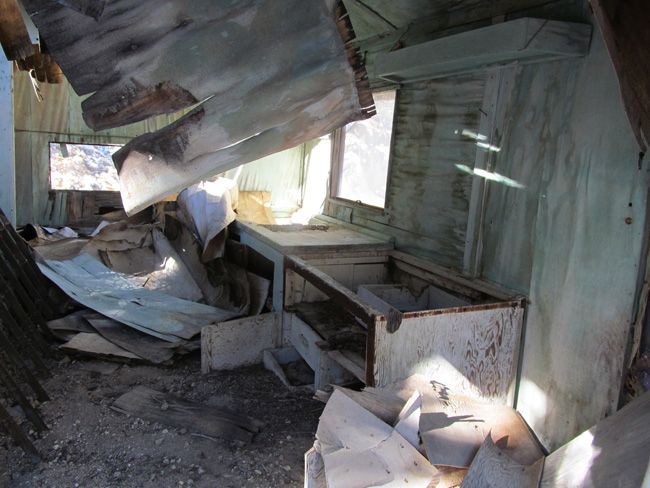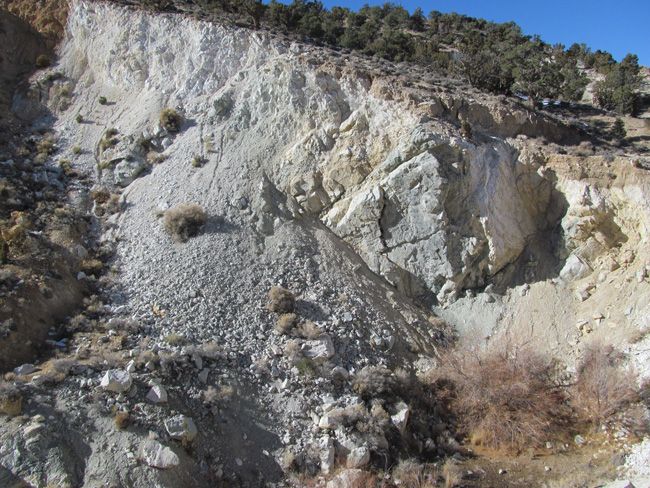 TO SEE MORE PICTURES: CLICK HERE
ABOUT THE MINING DISTRICT
PALMETTO MINING DISTRICT, NV
LOCATION
Palmetto Mining District, was also referred to as Pigeon Springs Mining District, and is located about 45 miles southwest of Goldfield and 20 miles south of Silver Peak near the California-Nevada boundary line. It lays west of Lida District and north of the Sylvania District in the Sylvania Mountains.
It has a arid (0.05 - 0.2 p/pet) climate.  The climate is classified as a mid-latitude desert,  with a cool temperate desert scrub biozone.
HISTORY
When the California gold rush petered out in the 1850's many hungry miners began to travel east. In 1866, lode deposits were discovered in this district, in the same year a stamp mill was constucted to work prospects in the vicinity of the original Palmetto mine. For a time, several hundred miners pitched camp here, looking for plays of valuable minerals in the rocks. There are only a few structures remaining, carved out of the rhyolite tuff that covers much of the region. The early activities on the placers gave good results with small-scale dry-wasing equipment. The most acitivity on the placers occured in 1914,
GEOLOGIC / TOPOGRAPHIC SETTING
The soil in the area is high in calcisols, cambisols, luvisols (cl), soils dominated by calcium carbonate as powdery lime or concretions. The land area is not cultivated, most of the natural vegetation is still intact. The landscape is mostly covered with closed to open shrubland. The general formations in this district is granite, lime, porphyry, and schist. Early establishment of this district documented the ore being mostly of an iron quartz often honeycombed / oxidized with gold, silver, and copper.
LEGAL NOTES
A mining claim gives the holder the right to mine on mineral-rich land that belongs to the federal government.
Mining claims are a tangible asset and show proof of all  interests in minerals in the area. They can be bought, sold or used as collateral, just like any other piece of real estate. A mining claim can be sold, traded, leased, gifted, willed, used as collateral or transferred in part or in its entirety just like any other real property using a quitclaim deed which is a recordable conveyance.
We offer a lifetime guarantee should the BLM take back the land.
As the largest company in the mining industry selling legitimate and valuable historic claims, you can rest assured that you are not only covered with our 100% lifetime money-back guarantee, but you can also rest easy that there is no fine print on any of our claim listings telling you will have to deal with any games like being charged phony fees or having to pay inflated "processing" or "transfer" fees. The final price for this is ALL you will pay.
Our in-house legal counsel will complete all of the paperwork and documentation for recording and transferring FULL ownership of this mine into your name if you win the auction, AND we will ship you everything in one to two business days of receipt of your payment in full (usually just one day!). So you can plan to visit (and start working) your claim the next day without the lengthy delay you will experience with other companies selling claims –and you will not have to pay any extra costs, fees or other poor excuses for extra profit that normally just go into a seller's pocket.
-PLUS-
We'll take care of all the paperwork and arrangements so you can enjoy your claim immediately after payment and we keep you informed through the entire process with confirmations when payment is received, when your paperwork has been shipped.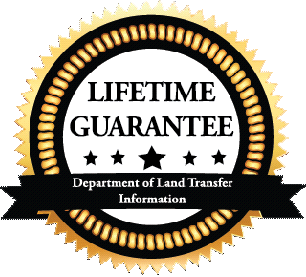 SHIPPING
While we cannot physically ship land to you as it doesn't quite fit into the mail box ;)
We will ship all paperwork/maps upon payment clearing we ship same business day (if payment is received by 1PM P.S.T.) We do ship same business day with USPS. We always provide tracking information so you are always informed.