Description
CUNNINGHAM GOLD
CMC288365
The Cunningham Gold Mine has approximately 982 feet of creek to work at your leisure. 
This 20 acre placer claim is fairly easy to access off hwy 145t. It is located in San Juan County, Colorado. You don't need to pull any permits to dredge as long as the intake line on the dredge is less than 4" and you aren't  causing surface disturbance. Remember to stick existing roads and don't damage vegetation.  If you have questions please feel free to direct them to the district's BLM geologist.         

Commodities: Primary Gold / Secondary Silver
Elevation: 8,442 feet (2,573 meters)
Cell Coverage: Verizon coverage is spotty here. On a couple of higher spots the team got 1 bar of 3G coverage. If you travel about 4 miles south, you pick up good Verizon 4G/LTE coverage
During the second rush to Baker's Park (Silverton) in the 1870's placer mining had given way to lode mining as the source of the gold in the creeks was tracked to the high outcroppings along the slopes of the valleys. During this second rush many silver veinswere discovered as well as a few gold veins. In 1873 Henry F. Tower and Wesley A. Stevens brought the first sawmill into the Animas River area and assembled the mill on Mineral Creek where many straight spruce and fir trees grew. The sawmill saw instant success and could not keep up with demand.
 In 1882 gold was discovered along South Mineral Creek. The Bandora Mine was established on the northern slope of Fuller Peak and a small community developed. In 1890, William Sullivan began developing the Bandora Mine, which proved rich silver ore. He sold it in 1891 to investors that organized the Bandora Mining & Milling Company.
Buyer will receive the following with their completed transaction:
Quitclaim deed showing full ownership of the claim. This will be stamped, recorded and verified with the County and the BLM offices.
Welcome packet with all of the rules and regulations as they relate to the State and BLM where the claim is located.
Educational documents to annually renew your mining claim with the BLM.
A CD of all of the documented images of the claim including maps of the site.
Map of claim marked and GPS coordinates.
Multiple maps showing claim location and surrounding areas for access.  
The road cuts through this claim

The creek ranges in width from a few feet to more than 20  feet wide. In some spots where it pools, you'll have close to 50 foot wide  moving pools. The depth ranges from 9 to 12 inches all the way up to probably 5  to 6 feet deep in spots.
This valley was actually carved by ancient  glaciers. It is what has deposited the gold here and made it such a productive  area for mining. The bottom if the creek is  made up of sand and gravel. Our team noted seeing lots of black sands in the bends, and plenty of exposed bedrock scattered throughout the claim.
SOUTH FORK MINERAL CREEK MINING
Mining operators in the San Juan mountain area of Colorado formed the San Juan District Mining Association (SJDMA) in 1903, as a direct result of a Western Federation of Miners proposal to the Telluride Mining Association for the eight-hour day, which had been approved in a referendum by 72 percent of Colorado voters. The new association consolidated the power of thirty-six mining properties in San Miguel, Ouray, and San Juan counties. The SJDMA refused to consider any reduction in hours or increase in wages, helping to provoke a bitter strike.   
The San Juan Mountains are a high and rugged mountain range in the Rocky Mountains in southwestern Colorado, and is the largest mountain range in Colorado by area. The area is highly mineralized (the Colorado Mineral Belt) and figured in the gold and silver mining industry of early Colorado. Major towns, all old mining camps, include Creede, Lake City, Silverton, Ouray, and Telluride. Large scale mining has ended in the region, although independent prospectors still work claims throughout the range.
COUNTY HISTORY:
A major producer, San Juan County yielded 1,665,000 ounces of lode gold through 1959. An estimated 500 troy ounces of placer gold have been recovered in San Juan County, with the upper Animas River above Silverton the main placer location. A tributary of the Animas River, Cement Creek, once had limited but fairly rich placers, and should not be ignored if you're in the area.
ACCESS
The location of the claim is about 7 miles west from the town of Silverton. The main road that leads you to the mine is Co Rd 7/Forest Rd 585. This road is 4WD recommended, although it is a big dirt road, you may be able to reach the claim with 2WD, but the best suggestion would be to check the road conditions before you head out. The Forest Rd 585 also goes through the claim, for easy parking and easy access. From the road to the creek it is about 300-400 feet depending where you park. There is enough room and flat space to park a camper or trailer.
*Before heading to the claim, you will need to check the road conditions, since some of the roads can be closed different times and days
The area is full of dirt roads, so a good map and a good GPS unit is a must, but we'll show you exactly where it is on the map as well as provide you with the precise latitude and longitude of each corner marker, so finding it will not be a problem for you.
I advise caution whenever driving or hiking on this claim – the entire valley is dotted with abandoned mines – most of them are easy to see from a distance, but some of them are impossible to see until you are right on top of them. I would estimate that only 20% of them are roped or fenced off – the rest are wide open and you should be extremely careful if entering them.
A couple of spare tires or an air compressor and patch kit or at least a couple of cans of tire sealant is strongly recommended for obvious reasons! Also, be sure to bring in whatever water you may need, as there are almost no water sources in the area 10 months out of the year. 
LEGAL INFORMATION
A mining claim gives the holder the right to mine on mineral-rich land that belongs to the federal government.
 
Mining claims are a tangible asset and show proof of all  interests in minerals in the area. They can be bought, sold or used as collateral, just like any other piece of real estate. A mining claim can be sold, traded, leased, gifted, willed, used as collateral or transferred in part  or in its entirety just like any other real property using a quitclaim deed  which is a recordable conveyance.
We offer a lifetime guarantee should the BLM take back the land.
As the largest company in the mining industry selling legitimate and valuable historic claims, you can rest assured that you are not only covered with our 100% lifetime money-back guarantee, but you can also rest easy that there is no fine print on any of our claim listings telling you will have to deal with any games like being charged phony fees or having to pay inflated "processing" or "transfer" fees. The listing price for this mine is ALL you will pay.
SHIPPING
We'll take care of all the paperwork and arrangements so you can enjoy your claim immediately after payment and we keep you informed through the entire process with confirmations when payment is received, when your paperwork has been shipped out.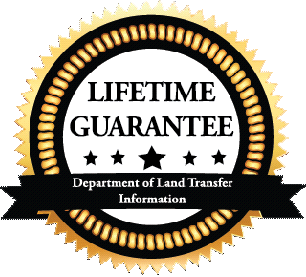 While we cannot physically ship land to you as it doesn't quite fit into the mail box ;)
We will ship all paperwork/maps upon payment clearing we ship same business day(if payment is received by 1PM P.S.T.) We always provide tracking information so you are always informed.