Description
CROWN POINT

NMC1140535
NV Gold Mine Lode Mining Claim Tonopah Nevada Copper Silver Adit Shaft Prospect
A great opportunity to own a turn of the century mine in one of the most historic of all Nevada's mining districts – Tonopah (and at a time when there are almost no available claims left because they have all been staked). The Crown Point mine appears to have been cut in the early 1900's completely by hand. Workings like this are rare – as they often erode over time or are filled in by the BLM for safety. This gem of a mine was a real lucky find!
Laser range reading puts the shaft depth at 66 feet and it is cut straight down. Then it appears that the mine travels horizontally to the Northeast – but no way to know how far without entering it and no way to know what sort of treasure (or trash;-) you will find in there without taking the time to enter it. Probably hasn't seen a human in decades!
Appears to have been a small to medium sized operation – probably 1 to 2 miners I would guess based on the size of the workings.
I would recommend reworking the tailings first since this one has nice easy access close to the paved roads – there's an small operation close by being work by a couple of local miners doing the same thing on a similar cut mine. Reworking the tailings using today's more efficient processing can often pull decent values out of what was once considered low to mid-grade ore. In the early and even the mid-1900's, miners were famous for "high-grading" – only working the richest looking ores, as the methods of extracting metals back them were primitive and transportation costs (and time) made it hard to turn a profit on anything but high grade ores. But today, a one-man operation and a pick-up truck or a trailer can pull a 1,500 lb load and transport it the same day for a half ounce to an ounce of gold – a good profit for a day's work by anyone's standards!
I would also strongly suggest taking the time to set up a steel tripod or head frame before attempting to enter the mine for safety. Who knows what kinds of hidden treasures buried from humans eyes for decades may be just waiting to be discovered… But always err on the side of caution and play it safe when dealing with old mines like this. But once inside, you can clearly see the rich vein they were following, so dig out the richest ores for an even better return.
National Bureau of Mines Registered and recorded.  Quite literally one of only a handful of chances to own an important part of Nevada history in a truly historic mining area!!
TO VIEW MORE PICTURES: CLICK HERE
Buyer will receive the following with their completed transaction:
Quitclaim deed showing full ownership of the claim. This will be stamped, recorded and verified with the County and the BLM offices.
Welcome packet with all of the rules and regulations as they relate to the State and BLM where the claim is located.
Educational documents to annually renew your mining claim with the BLM.
A CD of all of the documented images of the claim including maps of the site.
Map of claim marked and GPS coordinates.
Multiple maps showing claim location and surrounding areas for access.
ABOUT THE MINING DISTRICT
TONOPAH MINING DISTRICT- NEVADA
The Tonopah Mining District began circa 1900 with the discovery of gold and silver-rich ore by prospector Jim Butler when he went looking for a lost burro he owned. The burro had wandered off during the night and sought shelter near a rock outcropping. When Butler discovered the animal the next morning, he picked up a rock to throw at the beast, but instead noticed the rock was unusually heavy. He had stumbled upon the second-richest silver strike in Nevada history.
While Butler may have been responsible for the first ore strike, it took men of wealth and power to consolidate the mines and reinvest their profits into the infrastructure of the town of Tonopah. George Wingfield, a 24-year old poker player when he arrived in Tonopah, played poker and dealt faro in the town saloons. Once he had a small bankroll he talked Jack Carey, owner of the Tonopah Club, into taking him in as a partner and to file for a gaming license.
In 1903, miners rioted against Chinese workers in Tonopah, which spurred a boycott in China of U.S. goods. By 1904, after investing his winnings in the Boston-Tonopah Mining Company, Wingfield was worth $2 million. When old friend George S. Nixon, a banker, arrived in town, Wingfield invested in his Nye County Bank. They grub staked miners with friend Nick Abelman, bought existing mines, and by the time the partners moved to Goldfield, Nevada and made their Goldfield Consolidated Mining Company a public corporation in 1906, Nixon and Wingfield were worth over $30 million.  
Small mining ventures continue to this day to provide income for local miners. By taking advantage of its location about halfway between Reno and Las Vegas as a stopover and rest spot on a lonely highway, the town has done fairly well. The Tonopah Station has slots and the Banc Club also offers some gaming. Numerous restaurants, shops, gas stations and motels means it is a perfect place for staging while you work this mine.  
The nearby Tonopah Test Range is the town's main source of employment. The military has used the range and surrounding areas over the last half dozen decades as a nuclear test site, a bombing range, and as a base of operations for the development of the F-117 Nighthawk.  
CLIMATE
Tonopah has an arid, cold desert climate with cool winters and hot summers. Due to Tonopah's aridity and high altitude, daily temperature ranges are quite large. Nights are cool, even in summer.
There are an average of 50.3 days with highs of 90 °F or higher and 157.8 days with lows of 32 °F or lower. The record high temperature in Tonopah was 104 °F (40 °C) on July 18, 1960.
The record low temperature was -15 °F on January 24, 1937 and January 23, 1962.               
There are an average of 37 days with measurable precipitation. The wettest year was 1946 with 10.27 inches and the driest year was 1927 with 1.92 inches.    
The most precipitation in one month was 2.87 inches in November 1946. The most precipitation in 24 hours was 1.62 inches on August 17, 1977. Average annual snowfall is 13.0 inches.   
The most snowfall in one year was 79.3 inches in 1946, including 37.0 inches in November 1946.
Note that all of the pictures of this claim were taken by my team and/or myself on a recent visit to this property.
All Pictures are of the actual property – no stock photographs were used
LEGAL NOTES 
A mining claim gives the holder the right to mine on mineral-rich land that belongs to the federal government.
Mining claims are a tangible asset and show proof of all interests in minerals in the area. They can be bought, sold or used as collateral, just like any other piece of real estate. A mining claim can be  sold, traded, leased, gifted, willed, used as collateral or transferred in part or in its entirety just like any other real property using a quitclaim deed which is a recordable conveyance.
We offer a lifetime guarantee should the BLM take back the land.
As the largest company in the mining industry selling legitimate and valuable historic claims, you can rest assured that you are not only covered with our 100% lifetime money-back guarantee, but you can also rest easy that there is no fine print on any of our claim listings telling you will have to deal with any games like being charged phony fees or having to pay inflated "processing" or "transfer" fees. The final price for this mine is ALL you will pay.
Our in-house legal counsel will complete all of the paperwork and documentation for recording and transferring FULL ownership of this mine into your name if you win the auction, AND we will ship you everything in one to two business days of receipt of your payment in full (usually just one day!). So you can plan to visit (and start working) your claim the next day without the lengthy delay you will experience with other companies selling claims –and you will not have to pay any extra costs, fees or other poor excuses for extra profit that normally just go into a seller's pocket.
-PLUS-
We'll take care of all the paperwork and arrangements so you can enjoy your claim immediately after payment and we keep you informed through the entire process with confirmations when payment is received, when your paperwork has been shipped.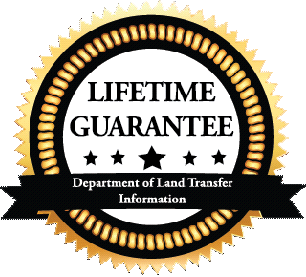 SHIPPING
While we cannot physically ship land to you as it doesn't quite fit into the mail box ;)
We will ship all paperwork/maps upon payment clearing we ship same business day (if payment is received by 1PM P.S.T.)  We always provide tracking information so you are always informed.