Description
CARTWRIGHT GOLD
ORMC173413
Oregon Gold Mine 20 acre Placer Claim on Granite Boulder Creek - Grant County
This 20 acre placer claim and spans over 963 feet of prime working water on Granite Boulder Creek, Oregon. 
Granite Boulder Creek flows year-round, and runs parallel with the road leading up to it. The depth of the Granite Boulder Creek ranges in depth from 8 inches to about 3 ft. deep, and is anywhere from 3-15 ft. wide. The creek has amazing coloring, and is in a beautiful area. This area is popular with hikers, fishers and hunters as well.
QUICK FACTS ON THE MINE:         
Commodities: Primary Gold / Secondary Silver
County: Grant, OR
Elevation: 3,800 feet
BLM Serial Number: ORMC173301
Access: The road and creek distance ranges from 10 ft. - 300 ft. in some areas. The road is well maintained, and has plenty areas to set up camp or equipment if desired.
Grant County covers much of the southwestern part of the Blue Mountain region of northeastern Oregon where pre-Tertiary gold-bearing rocks are exposed.
Soon after the initial discoveries of placer gold at Griffin Gulch in 1861, discoveries were made at Sumpter and Canyon Creek, and by 1864 nearly all the mining districts of the Blue Mountains area were known (Lindgren, 1901, p. 563-564). The important gold-producing districts in Grant County were the Canyon Creek, Granite, Greenhorn (partly in Baker County), North Fork, Quartzburg, and Susanville.
From 1880 to 1899, Grant County produced $3,022,564 (about 146,000 ounces) in gold (Lindgren, 1901, p. 573). From 1904 through 1957 it produced 77,840 ounces of lode gold, 226,835 ounces of placer gold, and 19,967 ounces undifferentiated as to source. Approximate total gold production through 1959 was 470,600 ounces.
Buyer will receive the following with their completed transaction:
Quitclaim deed showing full ownership of the claim. This will be stamped, recorded and verified with the County and the BLM offices.
Welcome packet with all of the rules and regulations as they relate to the State and BLM where the claim is located.
Educational documents to annually renew your mining claim with the BLM.
A CD of all of the documented images of the claim including maps of the site.
Map of claim marked and GPS coordinates.
Multiple maps showing claim location and surrounding areas for access.
Camping can be found 3-8 miles away and a few minutes away is Boulder Creek Ranch which is a nice way to really enjoy fishing, hiking, biking, wildlife viewing, and just plain relaxing in quiet surroundings.
Bedrock in the Granite district consists predominantly of a  group of bedded metasedimentary rocks that were originally shales and small amounts of limestone, sandstone, and interbedded lava flows (Koch, 1959, p. 3-5). In the eastern part of the district a large granodiorite intrusion cuts the metasedimentary rocks. The layered rocks were thrown into east-trending isoclinal folds. Unconformable overlying these rocks are less severely folded and somewhat faulted Tertiary auriferous gravels, andesite tuff-breccias, and lava flows (Koch, 1959, p. 3-5).
GRANITE BOULDER CREEK MINING
As early as 1862 placer gold was mined from the gravels of Granite Creek, Clear Creek, and Bull Run; in 1874 lode mining became commercially important when the Monumental and La Belleview mines, the most productive lode mines in the district, were discovered. Much of the early placer mining was done by the Chinese, who at one time outnumbered the Americans (Lindgren, 1901, p. 686). From World War II through 1959 the district was virtually idle except for the Buffalo mine which supplied nearly all the lode gold mined in eastern Oregon during that period (Koch, 1959, P.I).   
Grant County includes the southern part of the Blue Mountains. One unique characteristic of the typical forestland of the area is the relatively low density of underbrush.
Aside from the valuable metals, including gold, silver, platinum group elements, chrome, copper and cobalt, that are found in the region which spurred the permanent settlement of the area. The physical terrain one encounters today are far different than in prehistoric times. Fossil records show that, in the Paleozoic and early Mesozoic eras, much of the county was an ancient seabed. The geology of Grant County is rich, including one of the largest fossil concentrations in North America: The John Day Fossil Beds, which the U.S. Congress designated as a National Monument in 1974.  
GEOLOGY:
Pre-Tertiary metamorphic rocks, Jurassic granitic intrusions, and Eocene basalts are exposed along the North Fork of the John Day River at its confluence with Granite Creek. Geochemical and textural evidence suggest greenschist-metamorphosed, strongly sheared, volcanogenic rocks originated in an island-arc environment. These greenstones were apparently intruded during the Late Permian by a silicic pluton that is similarly metamorphosed and brecciated. South of this arc terrane, tectonically disrupted ophiolitic rocks are exposed. This east-west-trending belt of melange contains blocks of chert, metagabbro and metabasalt in a serpentinite matrix. Titanaugite indicates the original basalt may have been alkalic. Paleozoic or Triassic Elkhorn Ridge Argillite underlies much of the thesis area and consists mostly of contorted chert and argillite. Graywackes, greenstones and limestones are intercalated with Elkhorn Ridge Argillite. Regional metamorphism is lower greenschist facies. Two relatively fresh granitic stocks may be satellites of the Upper Jurassic Bald Mountain batholith exposed nine kilometers to the east. An intrusive sequence ranging from mafic quartz diorite to granite comprises the larger stock, exposed along Granite Creek. This pluton contains mostly quartz diorite and tonalite. Tertiary dark gray basalt overlies the Mesozoic and Paleozoic rocks at a profound unconformity. Geochemistry suggests the olivine-bearing, vesicular basalt is equivalent to the Clarno Formation exposed farther to the west.  http://ir.library.oregonstate.edu/xmlui/handle/1957/40934   
ACCESS
Very easy access to reach this claim! The National Forest Development Road 4550 takes you directly to the claim, and even goes through it; making it easy for you to stage equipment and camp. You should be fine with 2WD, but we do recommend 4WD in case of weather and uncontrollable road conditions. The claim is full of trees near the creek, and more open the further away from the creek you go.
*Before heading to the claim, you will need to check the road conditions, since some of the roads can be closed different times and days
LEGAL NOTES 
A mining claim gives the holder the right to mine on mineral-rich land that belongs to the federal government.
Mining claims are a tangible asset and show proof of all interests in minerals in the area. They can be bought, sold or used as collateral, just like any other piece of real estate. A mining claim can be  sold, traded, leased, gifted, willed, used as collateral or transferred in part or in its entirety just like any other real property using a quitclaim deed which is a recordable conveyance.
We offer a lifetime guarantee should the BLM take back the land.
As the largest company in the mining industry selling legitimate and valuable historic claims, you can rest assured that you are not only covered with our 100% lifetime money-back guarantee, but you can also rest easy that there is no fine print on any of our claim listings telling you will have to deal with any games like being charged phony fees or having to pay inflated "processing" or "transfer" fees. The final price for this mine is ALL you will pay.
Our in-house legal counsel will complete all of the paperwork and documentation for recording and transferring FULL ownership of this mine into your name if you win the auction, AND we will ship you everything in one to two business days of receipt of your payment in full (usually just one day!). So you can plan to visit (and start working) your claim the next day without the lengthy delay you will experience with other companies selling claims –and you will not have to pay any extra costs, fees or other poor excuses for extra profit that normally just go into a seller's pocket.
-PLUS-
We'll take care of all the paperwork and arrangements so you can enjoy your claim immediately after payment and we keep you informed through the entire process with confirmations when payment is received, when your paperwork has been shipped.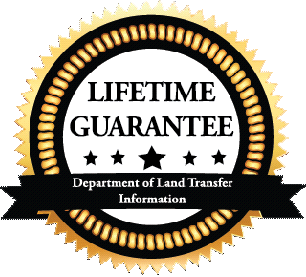 SHIPPING
While we cannot physically ship land to you as it doesn't quite fit into the mail box ;)
We will ship all paperwork/maps upon payment clearing we ship same business day (if payment is received by 1PM P.S.T.)  We always provide tracking information so you are always informed.