Description
CAMPO
AMC444993
Wickenburg Arizona Gold Silver Lode Mining Claim - Adit Shafts Prospect Ore
NBoM Reg'd-2 Mines-Tons of Tailings-Ore Chute-2x2
NBOM Registered and Documented 20.66 acre Lode Mining Claim in a proven gold area just outside of Wickenburg.  This is a pretty interesting and extensive claim – there are two mines here, but both have been partially blocked due to natural erosion. The main mine, which is supposed to have more than 800 feet of tunnels on two levels, reportedly is fully tracked and has likely not seen a human in decades. The ore chute and head frame are all that is visible, but it wouldn't take much to reopen this one as you can see from the below pictures of the loose gravel around the entrance.
Directly across a gulch the tailings from the second mine, which is reported to be a shaft running 85 feet down before branching off to the north and to the south. Tone of tailings on both sides of the gulch as well as in the dry riverbed below it – plenty of material to rework before you even open the mines!
In the early and even the mid-1900's, miners were famous for "high-grading" – only working the richest looking ores, as the methods of extracting precious metals back them were primitive and transportation costs (and time) made it hard to turn a profit on anything but high grade ores. However,  today a one-man operation and a pick-up truck or a trailer can pull a 1,500+ lb. load and transport it the same day for a half ounce to an ounce of gold – a good profit for a day's work by anyone's standards!
National Bureau of Mines Registered and recorded.  Quite literally one of only a handful of chances to own an important part of Arizona history in a truly historic and proven mining area!!
The Wickenburg area and much of the West became part of the United States following the Mexican-American War in 1848. The first extensive survey of the area was conducted by Gila Rangers who were pursuing Indians who had been raiding the Butterfield Overland Mail route and miners at Gila City.
An 1862 gold strike on the Colorado River near present-day Yuma inspired hardy American prospectors and miners, to search for minerals throughout central Arizona. The names of these settlers now label many of the surrounding geographic landmarks, including the Weaver Mountains named after mountain man Pauline Weaver, and Peeples Valley named after a noteworthy settler.
Among the gold searchers was an Austrian named Henry Wickenburg. His quest for gold was rewarded by the discovery of the Vulture Mine, where over $30 million in gold has been dug from the ground. Throughout the foothills surrounding Wickenburg are relics of other mines that stand as a tribute to the pioneer miner and prospector.
TO VIEW MORE PICTURES: CLICK HERE

Buyer will receive the following with their completed transaction:
Quitclaim deed showing full ownership of the claim. This will be stamped, recorded and verified with the County and the BLM offices.
Welcome packet with all of the rules and regulations as they relate to the State and BLM where the claim is located.
Educational documents to annually renew your mining claim with the BLM.
A CD of all of the documented images of the claim including maps of the site.
Map of claim marked and GPS coordinates.
Multiple maps showing claim location and surrounding areas for access.
ABOUT THE MINING DISTRICT
MARICOPA COUNTY, AZ

WICKENBURG MINING
As the fifth largest gold producing county in Arizona, Maricopa County produced 428,000 ounces of gold, primarily from the Vulture Mine, with 3,000 ounces attributed to small placer deposits.
South of Aguila by 15 miles, in northwest part of the Big Horn mountains, you will find the El Tigre Mine which consist of 12 claims that produced lode gold.
Cave Creek district, is located 25 to 55 miles north of Phoenix. If you go south 1 mile from Cave Creek you will find the Mormon Girl Mine which was a minor lode gold mine. If you go southwest 2.5 miles, you will find the Copper Top Mine lode gold mine. At the Cave Creek and New River turnoff which is southwest of Cave Creek by 4 miles, both sides of road you will find panning gold. If you go west 2.4 miles for Cave Creek, to a north trending road, you go along this rd 1.5 miles, area around the old Go John Mine you will find gold by panning. If you go north a few miles, on slope east of the main watercourse, the Phoenix and Maricopa mines, were the site of 100 stamp mill and cyanide plant which produced lode gold, about 17,000 ounces produced, 1890-1959, gold associated with molybdenum and vanadium. If you go north 13 miles, there is a dirt road to the west, here you will find the Rackensack Mine and south to another old mine which produced lode gold. Other area mines: the Mex Hill, Lucky Gus, A. B. Bell, Dallas-Ft. Worth, and Gold Reef all produced lode gold.
South of Phoenix by 9 miles, in north part of the Salt River mountains, the Max Delta Mine lode gold can be found. If you go out 18 miles in north foothills of the Phoenix mountains, the Winifred district, the lack White Mine produced lode gold. If you go northwest 45 miles, along San Domingo Wash for 6 to 7 miles, you will find the San Domingo placers. Along Old Woman Gulch, a south tributary, large placers operation with large, coarse gold nuggets. In all area arroyos and gulches, in black sand deposits placer gold can be found. In the lower country gravels, often in black sands, placers contain finely distributed gold.
In the Wickenburg area of entire region shows scores of old mine dumps, which occasionally yield large gold nuggets due to carelessness of early miners. Southeast 7 mile from Wickenburg, in the sands and gravels of entire length of the Hassayampa River there are notably abundant placers for several mile below mouth of San Domingo Wash. The Hassayampa placers, were very productive 1934-49. Southwest 14 mile and 9 mile west of the Hassayampa River, at south margin of the Vulture mountains, you will find the Vulture Mine, which was the largest producer of gold in the county (366,000 ounces of gold), 1863-1959, site of big mills and 100 ton cyanide plant which was used to leach old dump tailings in 1934. In pediment of Red Top Basin northwest of the Vulture Mine, area of about 3 square miles, the Vulture placers which continue down Vulture Wash for 2 mile southwest of the mine, many dry wash workings, pits, etc. for there placer gold content. West 18 miles and 2.5 miles south of U.S. 60, you will find the Sunrise Mine lode gold mine. Northeast, a large mining area extending into Yavapai county produced some lode gold.
ACCESS
This claim is about 11 miles northeast of Wickenburg as the crow flies (19 miles by road) off of Route 74 East and N. Castle Hot Springs Road), which is a very well maintained wide dirt road. You can get to this claim by driving a about a ½ mile off of N. Castle Springs Road on Trilbly Wash (normally dry).  The wash is normally dry, so when it is not raining, you can get to it with a 2x2 vehicle. But in the rainy season, since it is loose gravel and sand, I would recommend you use a 4-wheel drive in case a storm comes up.
Plenty of parking on site within about 250 feet of the mines for camping/staging equipment, but then a little bit of a climb up the slope to get to the mines on the hillside. There are also numerous dry washes that looks like they flood into the main collection point on this claim, so I would recommend that you plan to do some dry washing in addition to crushing the ore as it will likely be worth the effort since gold from miles away can get washed throughout the entire valley from the numerous proven lodes nearby.
LEGAL NOTES
A mining claim gives the holder the right to mine on  mineral-rich land that belongs to the federal government.
 
Mining claims are a tangible asset and show proof of all  interests in minerals in the area. They can be bought, sold or used as  collateral, just like any other piece of real estate. A mining claim can be  sold, traded, leased, gifted, willed, used as collateral or transferred in part  or in its entirety just like any other real property using a quitclaim deed  which is a record-able conveyance.
We offer a lifetime guarantee should the BLM take back the land.
As the largest company in the mining industry selling legitimate and valuable historic claims, you can rest assured that you are not only covered with our 100% lifetime money-back guarantee, but you can also rest easy that there is no fine print on any of our claim listings telling you will have to deal with any games like being charged phony fees or having to pay inflated "processing" or "transfer" fees. The final price for this mine is ALL you will pay.
Our in-house legal counsel and licensed real estate agent will complete all of the paperwork and documentation for recording and transferring FULL ownership of this mine into your name if you purchase the claim, AND we will overnight you everything in one to two business days of receipt of your payment in full (usually just one day!). So you can plan to visit (and start working) your claim the next day without the lengthy delay you will experience with other companies selling claims –and you will not have to pay any extra costs, fees or other poor excuses for extra profit that normally just go into a seller's pocket.
-PLUS-
We'll take care of all the paperwork and arrangements so you can enjoy your claim immediately after payment and we keep you informed through the entire process with confirmations when payment is received, and when your paperwork has been shipped out.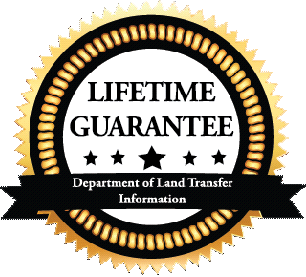 SHIPPING
While we cannot physically ship land to you as it doesn't quite fit into the mail box ;)
We will ship all paperwork/maps upon payment clearing we ship same business day (if payment is received by 1PM P.S.T.) We do ship exclusively with UPS for insurance reasons. We always provide tracking information so you are always informed.