Description
CACTUS KING
AMC436804
20.66 Acre Unpatented Lode Mining Claim on Federal Land in the Rawhide/Cleopatra District, Mohave County, Arizona
This historic mine in the Rawhide Wash/Kimble Sub-District of the Cleopatra Mining District. This mine was a documented producer of Au, Ag, Cu and was reported to have stringers and chunks of good turquoise in small quantities. The large shaft on this mine is about 40 feet across is blocked at a depth of 16'. The remains of the timbering show where to work on re-opening it, and there are two adits reported at the 22' level and the 28' level. Both would take a little work to open, as decades of wind, rain and natural erosion have blocked them almost completely, but it would be worth exploring them, as they likely haven't seen human eyes for more than several decades and appear to be cut in hard rock that is still solid.
Extremely high levels of Cu and Ti showing in the vein near the surface, but also showing 1/2 to 2/3rds of an ounce of Au and Ag. Good access by dirt road for just about any 2-wheel drive vehicle, however the last 150 feet is overgrown, so you would need to have good clearance and good tire tread in order to be able to pull right to the mine entrance.
Cleopatra District / Rawhide Mtn Wilderness Area
Introduction
The United States Congress designated the Rawhide Mountains Wilderness in 1990 and it now has a total of 38,470 acres. All of this wilderness is located in Arizona and is managed by the Bureau of Land Management.
Description
Just beyond Alamo Dam, the Bill Williams River cuts through this Wilderness, dividing two mountain ranges, the Rawhides to the north and the Buckskins to the south. For more than five miles the river traverses the colorful 600-foot-deep Bill Williams Gorge, a stretch of white water that attracts many river runners. Several small rocky side canyons join the river, their waters feeding into the main flow over low falls. The riparian habitat supports cottonwood and willow, and provides habitat for beavers, several species of raptors, amphibians, and reptiles. At least one pair of bald eagles nest here. The Rawhide Mountains are low, with elevations from 700 feet to 2,430 feet. Numerous outcroppings break the skyline, and several washes and canyons cut through the Rawhides. Mississippi Wash is probably the most notable, a winding canyon with several waterfalls. The Buckskin Mountains are higher and more scenically appealing, with elevations from 1,700 feet to 3,927 feet on Ives Peak, but they are less easily accessed. Blessed with year-round water, the area makes a fine choice for extended backpacking trips.
Area Management
The Rawhide Mountains Wilderness is part of the 109 million acre National Wilderness Preservation System. This System of lands provides clean air, water, and habitat critical for rare and endangered plants and animals. In wilderness, you can enjoy challenging recreational activities like hiking, backpacking, climbing, kayaking, canoeing, rafting, horse packing, bird watching, stargazing, and extraordinary opportunities for solitude. You play an important role in helping to "secure for the American people of present and future generations the benefits of an enduring resource of wilderness" as called for by the Congress of the United States through the Wilderness Act of 1964. Please follow the requirements outlined below and use Leave No Trace techniques when visiting the Rawhide Mountains Wilderness to ensure protection of this unique area. Unless otherwise specified, no motorized equipment or mechanical transport, with the exception of wheelchairs, is allowed. This is generally true for all federal lands managed as designated wilderness.http://www.wilderness.net/index.cfm?fuse=NWPS&sec=wildView&WID=486). (info from this site)
Mineral List
In the Cleopatra Mining District, these are just a few of the minerals that can be found there!
Baryte - Calcite - Cerussite - Chlorargyrite - Chrysocolla - Creaseyite - Fluorapatite - Fluorite Galena - Mimetite - Quartz - Scholzite - Smithsonite - Willemite
Climate
The average temperature of Mohave County is 67.54°F, which is higher than the Arizona average temperature of 65.97°F and is much higher than the national average temperature of 54.45°F.
Community Parks in Mohave County
Dolan Springs Trail – Neal Butler Park – Veterans Park – Mt. Tipton Park – Chloride Park
Davis Camp - Relax in the warm breeze through the palm trees, Davis Camp gives you the vacation experience that you are seeking. Vacation homes are available for rent, spaces with full hookups for your trailer or RV and plenty of campsites along the beach for campers and tent spots.mmunity Parks in Mohave County
Hualapai Mountain Park - Picnic, hike, camp or spend the night in a rustic cabin, Hualapai Mountain Park offers many varied experiences for the whole family.
Mt. Tipton Community Park - Mt. Tipton Community Park was established in 1974 and is located in Dolan Springs on Pierce Ferry Road just east of Hwy 93. Approximately six acres in size, the park offers a lighted ramada with picnic tables, a pit barbecue, horseshoe pits, baseball diamond, basketball court and a playground area for the children.
Veteran's Community Park - Veteran's Community Park was established in 1979 and is located in Golden Valley on the corner of Chino and Verde, just north of Highway 68. Approximately ten acres in size, the park offers a lighted ramada with picnic tables, barbecue, baseball fields, basketball court and a playground area for the children.
Neal Butler Community Park - Established in 1972 and located just north of Kingman at the intersection of Bank and Jagerson. Approximately eighteen acres in size, the park offers picnic ramadas with tables, barbecues, horseshoe pits, a baseball diamond, walking trail, dog park and a playground area for the children.
Chloride Community Park - Established in 1958 it is located in Chloride on 2nd street; just south of Tennessee Ave. Approximately one acre in size, the park offers a ramada with picnic table, a pit barbecue, horseshoe pits, basketball court and a playground area for the children.
Nice Tailings!
Samples and XRF readings!!
LEGAL NOTES
A mining claim gives the holder the right to mine on mineral-rich land that belongs to the federal government.
Mining claims are a tangible asset and show proof of all interests in minerals in the area. They can be bought, sold or used as collateral, just like any other piece of real estate. A mining claim can be  sold, traded, leased, gifted, willed, used as collateral or transferred in part  or in its entirety just like any other real property using a quitclaim deed which is a recordable conveyance.
We offer a lifetime guarantee should the BLM take back the land.
As the largest company in the mining industry selling legitimate and valuable historic claims, you can rest assured that you are not only covered with our 100% lifetime money-back guarantee, but you can also rest easy that there is no fine print on any of our claim listings telling you will have to deal with any games like being charged phony fees or having to pay inflated "processing" or "transfer" fees. The final price for this mine when is ALL you will pay.
Our in-house legal counsel will complete all of the paperwork and documentation for recording and transferring FULL ownership of this mine into your name if you win the auction, AND we will ship you everything in one to two business days of receipt of your payment in full (usually just one day!). So you can plan to visit (and start working) your claim the next day without the lengthy delay you will experience with other companies selling claims –and you will not have to pay any extra costs, fees or other poor excuses for extra profit that normally just go into a seller's pocket.
-PLUS-
We'll take care of all the paperwork and arrangements so you can enjoy your claim immediately after payment and we keep you informed through the entire process with confirmations when payment is received, when your paperwork has been shipped.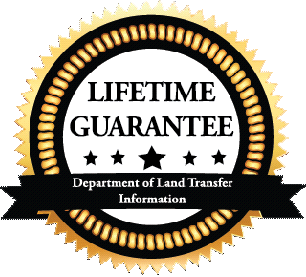 SHIPPING
While we cannot physically ship land to you as it doesn't quite fit into the mail box ;)
We will ship all paperwork/maps upon payment clearing we ship same business day (if payment is received by 1PM P.S.T.)  We always provide tracking information so you are always informed.