Description
BROWN DERBY 11
CMC288678
20.66 acres in Quartz Creek CO -Samples Included
QUICK FACTS ON THE MINE:
BLM Serial Number: CMC288678
Elevation:   9,000  ft          
Access: (For maps / location scroll towards the bottom of the listing) The mine is best approached from U.S Highway 50 from a small turnoff approximately 6 miles east of the small settlement of Parlin and 17 miles east of Gunnison. Turn north here onto Forest Service road 802, also locally marked as the 44 Road. Take this dirt road 0.8 miles, and you have reached the claim. The road is fairly good, with some patches of rough terrain and a few hard turns. The best recommendation is 4WD to reach the claim.  There are a couple other dirt roads that slightly go into the claim, where you can park and leave your vehicles. The area in the claim is partially flat, so you would be okay to bring a small camper or trailer to carry your equipment in. 
Acres:   20.66
Type: Lode
County: Gunnison
Mining District: Quartz Creek, CO  
Commodities: Pegmatite, Tourmaline, Lepidolite, Microlite  
Gunnison County, in west-central Colorado west of the Continental Divide, produced about 130,000 ounces of gold through 1959. Although the first ore discoveries were placer deposits, most of the gold produced in the county has been a byproduct of silver-lead ore.
Ore was first discovered in 1861 when placer gold was discovered simultaneously along Taylor River in the Tin cup district and in Washington Gulch in the northern part of Gunnison County (Henderson, 1926, p. 44, 124). By 1867 placer deposits had been discovered along other gulches. Lode deposits also were known, but little work was done on them until 1872 when silver-bearing rock was discovered in the Elk Mountains.
By the mid-1870s, the mountains of Gunnison County were dotted with many small mining camps. Crested Butte began as a supply camp at this time and was incorporated in 1880. Coal mined in the Crested Butte area provided the energy that helped gold and silver miners blast away rock to access veins and separate the precious metals from stubborn ore.
In 1878 discoveries were made in the Gold Brick-Quartz Creek district (Henderson, 1926, p. 125), and the years 1879 and 1880 saw the first rush of miners to southeastern Gunnison County. Several towns, including Ohio City and Pitkin, were founded between 1878 and 1882. With the exhaustion of precious metals, Gunnison County miners shifted to coal production. In the fall of 1881 the Denver and Rio Grande Railroad was completed to Gunnison and later to Crested Butte. By 1882, mines built by the Colorado Fuel & Iron Company made the Crested Butte area the most productive coal site in the Colorado Rockies. But soon, as it did in so many coal mines across the country, tragedy struck: in 1884, the Joker Ville Mine exploded, killing fifty-nine workers. The company rode out rumors of retaliation by other miners and soon after opened Big Mine, which became one of the most productive in the state and remained in operation until 1952. In 1961, the Crested Butte ski resort was established on Mt. Crested Butte, contributing to Gunnison County's growing tourism economy and putting the ex-mining town on the path to becoming a premier winter sports destination.
Famous Derby Mine
All of our claims are located fairly close to the famous mine. The famous Derby Mine Mineralization is characterized by a series of 15 zoned pegmatite dikes (3 detailed), in metadiorite and its workings include 16 pits, 2 inclines and 2 tunnels. The mineralization was not discovered until 1930, with the Brown Derby pegmatite. Production did not begin until the war years, specifically 1943, with lepidolite and beryl. 
Tourmaline is found in an impressive range of colors and several species at the Brown Derby #1 Mine. Of primary interest to collectors are large crystals and sprays of Elbaite variety Rubellite, which ranges from a dull whitish-yellow color to choice 'hot pink' crystals reminiscent of Transbaikal, Russia or Stewart Mine, California rubellite crystals in color. While generally not gemmy, rare crystals to several cm. are found frozen in lepidolite and cleavelandite matrix, which do show gemmy, clear sections that could potentially yield small gems. An early 1970's Denver Post article reported gem-quality elbaite in small amounts from the Brown Derby Mine (Eckels 1997), but the author has not seen any of this material in collections or institutions. Most impressive and aesthetic are radiating 'sprays' of parallel to sub-parallel pink Rubellite crystals set in coarse purple lepidolite matrix, with individual rubellite crystals up to 15 cm. or more in length. Early reports indicate that in several 'pods' in the core of the pegmatite, 'logs' of elbaite tourmaline crystals up to 30 cm. long showing 'watermelon' zoning with rubellite surrounding an elbaite core were found. The author has personally seen well-formed crystals up to 20 x 5 cm. in place. Also interesting are elbaite crystals which are either partially or fully psuedomorphed by lepidolite or muscovite, which are locally common. Large masses of tightly intergrowth elbaite crystals showing an amazing color gradation from lime-green to yellow to pink too reddish within a single crystal were also found fairly commonly (Staatz & Trites 1955). Staatz et al. (1955) looked at the geochemical variations within these crystals as a guide to color and color gradation, as well at petrogenesis of the pegmatite as a whole. Schorl is also found fairly abundantly at the Brown Derby #1 Mine, where it occurs in the wall zone and outer intermediate zones of the pegmatite, generally in subhedral to poor crystals, sometime radiating outward into the metadiorite.
(Samples were found, and will be given to the purchaser)
(Microscoped Pegmatite Samples)
(Microscoped Tourmaline Samples)
Buyer will receive the following with their completed transaction:
Quitclaim deed showing full ownership of the claim. This will be stamped, recorded and verified with the County and the BLM offices.
Welcome packet with all of the rules and regulations as they relate to the State and BLM where the claim is located.
Educational documents to annually renew your mining claim with the BLM.
A CD of all of the documented images of the claim including maps of the site.
Map of claim marked and GPS coordinates.
Multiple maps showing claim location and surrounding areas for access.    
Off the road, on the way to the mine, you will spot an old cabin. This old cabin was used for storing samples.

ABOUT THE MINING DISTRICT
Quartz Creek Pegmatite Mining District
The Quartz Creek pegmatite district includes an area about 29 square miles in the vicinity of Quartz Creek in Gunnison County, Colorado. This area contains 1,803 pegmatites that are intruded into pre-Cambrian rocks.
The rocks exposed in the district range in age from pre-Cambrian to Recent. The oldest pre-Cambrian rocks are chiefly quartzites interbedded with a few arkoses and conglomerates. These rocks are surrounded by more abundant hornblende gneiss and tonalite. A small body of biotite tonalite was intruded and two thin layers of dacitic pillow lava were extruded into this series. The hornblende gneiss and tonalite have the same composition and differ only in texture. The older material (hornblende gneiss) has a well-marked lineation, whereas the younger (tonalite) is equigranular. Subsequently, a large body of quartz monzonite was intruded along the northern boundary of the mapped area. Later, coarse-grained granite was intruded into the southern part of the area. Dikes of fine-grained granite cut the coarse-grained variety.  The last period of intrusive activity in pre-Cambrian time is marked by a large number of pegmatites.
GEOLOGY
The Gunnison gold belt is an area of Proterozoic age metavolcanics, the Dubois Greenstone, and subordinate metasedimentary rocks exposed in the Gunnison Uplift. This belt occurs in southern Gunnison and northern Saguache Counties, extending from the Lake Fork of the Gunnison River east and northeast to Cochetopa Creek. The Gunnison gold belt extends to the northeast into the Cochetopa (Iris) mining district. The Dubois Greenstone was named for the old mining camp of Dubois by Hunter (1925), the first worker to describe in detail the Proterozoic geology of the area.
The Dubois Greenstone was divided into 1) metavolcanics hornblende schist, amphibolite, and chlorite-hornblende schist with intercalated purplish gray, meta-chart beds; 2) felsic metavolcanics rocks including quartz prophyry flows and dikes and thinly interlayered muscovite-chlorite schist locally containing kyanite, staurolite, spinel, garnet, and sericitized andalusite; and 3) diverse metamorphosed epiclastic and pyroclastic rocks (Hedlund and Olson, 1981). Most of the Proterozoic terrane of the Dubois Greenstone    has been metamorphosed to lower amphibolite facies, although metamorphic grades are as high as upper amphibolite facies. Upper amphibolite facies rock is associated with staurolite, kyanite, or andalusite and are concentrated in the western end of the belt. Green schist facies rocks with recognizable pillow structures in metabasalts and shard and pumice fragments in felsic metavolcanics rocks occur in the easternmost part of the greenstone belt (Sheridan and others, 1990). Also included in the Gunnison gold belt are metasedimentary rocks including phyllite and schist which were most likely argillites, siltites, and greywackes originally (Sheridan and others, 1990)
Nearby Cities
- Pitkin is a thriving little mining town situated about 14 miles below Alpine Pass, on the western slope of the Rocky Mountains, 28 miles northeast of Gunnison, the county seat. Lying as it does in the center of the mineral belt of the county, it is an important supply point for the many gold, silver and tungsten mines in the district. Pitkin is a point that the tourist should not fail to visit, and the beautiful little city is one of the most ideal and attractive mountain towns, not only in the county, but in the entire state.
-Ohio City, is a rural mountain town of Colorado and there at the corner of Miners Avenue and Main Street you will discover the Ohio City Town Hall. Ohio City was established on the original site of Eagle City previously settled by miners in the latter part of 1879. Ohio City is located in the beautiful Quartz Creek Valley of Gunnison County and incorporated on June 24, 1907. The Ohio City Town Hall was constructed in 1906, during the second period of three distinct mining periods of boom and bust.
LEGAL INFORMATION
A mining claim gives the holder the right to mine on mineral-rich land that belongs to the federal government.
 
Mining claims are a tangible asset and show proof of all  interests in minerals in the area. They can be bought, sold or used as collateral, just like any other piece of real estate. A mining claim can be sold, traded, leased, gifted, willed, used as collateral or transferred in part  or in its entirety just like any other real property using a quitclaim deed  which is a recordable conveyance.
We offer a lifetime guarantee should the BLM take back the land.
As the largest company in the mining industry selling legitimate and valuable historic claims, you can rest assured that you are not only covered with our 100% lifetime money-back guarantee, but you can also rest easy that there is no fine print on any of our claim listings telling you will have to deal with any games like being charged phony fees or having to pay inflated "processing" or "transfer" fees. The listing price for this mine is ALL you will pay.
SHIPPING
We'll take care of all the paperwork and arrangements so you can enjoy your claim immediately after payment and we keep you informed through the entire process with confirmations when payment is received, when your paperwork has been shipped out.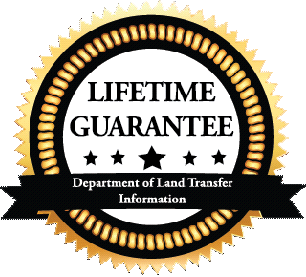 While we cannot physically ship land to you as it doesn't quite fit into the mail box ;)
We will ship all paperwork/maps upon payment clearing we ship same business day(if payment is received by 1PM P.S.T.) We always provide tracking information so you are always informed.