Description
BRIDGER GOLD
WMC312549
Unpatented Placer Mining Claim on Federal Land on Tensleep Creek, Wyoming
This 20 acre placer claim has 616 feet of creek for you to work at your leisure. Scroll down the listing to see maps. The creek flows year round and triples in size during Spring when the snow from the mountains above begins to melt. The flow during Spring is what washes down gold in the area, making it the best season to work on the claim. The Tensleep creek ranges between 8-30 ft. in width and about 1-4 ft. in depth.
QUICK FACTS ON THE MINE:                           
Commodities: Primary Gold        
County: Washakie, WY        
Elevation: 7,500     
There  are plenty of flat areas that can be used for camping on site, and areas that  can be used on the road itself, if a smaller trailer is preferred.
About  20 minutes away from the creek is the town of Tensleep. This town has gas stations, motels and some restaurants conveniently available.
Paved road for most of the way out to the claim
The last few miles are 2WD via dirt road. Tensleep creek is located off of old highway 16, a 2WD dirt road conveniently located about 3 miles from Tensleep campground, which is open most of the year. The road runs about 250-500 ft. away from the creek, so mining gear will have to be carried through the downward hike to reach the creek. This area is not recommended to be worked on during winter, since heavy snowfall is popular for this creek. Also, the road is not as well maintained during the winter making the creek harder to access.
ABOUT THE MINING DISTRICT
The area is full of dirt paths and trails, so a good map and a good GPS unit is a must, but we'll show you  exactly where it is on the map as well as provide you with the precise latitude and longitude of each corner marker, so finding it will not be a problem for  you.  
A couple of spare tires or an  air compressor and patch kit or at least a couple of cans of tire sealant is strongly recommended for obvious reasons! 
We'll show you exactly where it is on the map as well as provide you with the precise latitude and longitude of each corner marker, so finding your claim will not be a problem for you. 
Tensleep Creek is a stream that originates in the Cloud Peak Wilderness Area in the U.S. state of Wyoming. Lakes that are along the river are Misty Moon, Lake Marion and Lake Helen. Tensleep Creek is a tributary of the Nowood River which then  flows into the Bighorn River. This creek is approximately 7.95 miles long.    
Found in Northern Wyoming, Tensleep sandstone is a white to gray sandstone containing thin limestone and dolomite beds. Permian fossils have been found in the topmost beds of the Tensleep at some localities in Washakie Range, Owl Creek Mountains, and southern Bighorn Mountains. Amsden Formation is a red and green shale and dolomite; at base is brown sandstone. The geological age is Phanerozoic, Paleozoic, Carboniferous Mississippian-Late Pennsylvanian, and Permian.
( http://mrdata.usgs.gov/geology/state/sgmc-unit.php?unit=WYPM%253B0 )
Origin of  the Name: During the early days when the Indians roamed this country, they would  hunt in this region. They would come from miles around to hunt their winter's  supply of meat, bringing the whole tribe along to help take care of the meat after it was dressed. The region around what is now Ten Sleep was noted for the various animals that the Indians liked to hunt and even numerous herds of deer  and elk. Ten Sleep meant ten days of travel, or "ten sleeps", ten  nights of sleep. The point was an equal distance from the home of the Crows,  Lodge Grass, Montana, and of the home of the Shoshone, Fort Washakie, Wyoming. (WPA) The name "Tensleep" means ten sleeps from either the Platte or  Yellowstone and refers to ten days travel by the Indians. (Annals of Wyoming  15:1) 

ACCESS: There are two roads that you can take to reach the claim. The main road is Old Hwy 16, and this will take you all the way to the claim. It is a paved road and accessible by 2WD. Down the road a bit there is another dirt road that comes off this Old Hwy 16, and it also called Old Hwy 16. Both these roads run on each side of the creek. The dirt road is accessible 2WD as well, it is not too rough and the road is pretty wide. As with any traveling, you will always want to be sure you check the road conditions before heading out.  The Old Hwy 16, dirt road, actually goes through the claim, but the paved road is only about 300-400 feet away from the claim itself. Parking and accessing the claim is relatively easy. You are able to park and small camper or trailer, and have easy access to all your equipment.
LEGAL NOTES
A mining claim gives the holder the right to mine on mineral-rich land that belongs to the federal government.
Mining claims are a tangible asset and show proof of all interests in minerals in the area. They can be bought, sold or used as collateral, just like any other piece of real estate. A mining claim can be  sold, traded, leased, gifted, willed, used as collateral or transferred in part  or in its entirety just like any other real property using a quitclaim deed which is a recordable conveyance.
We offer a lifetime guarantee should the BLM take back the land.
As the largest company in the mining industry selling legitimate and valuable historic claims, you can rest assured that you are not only covered with our 100% lifetime money-back guarantee, but you can also rest easy that there is no fine print on any of our claim listings telling you will have to deal with any games like being charged phony fees or having to pay inflated "processing" or "transfer" fees. The final  price for this mine is ALL you will pay.
Our in-house legal counsel will complete all of the paperwork and documentation for recording and transferring FULL ownership of this mine into your name if you win the auction, AND we will ship you everything in one to two business days of receipt of your payment in full (usually just one day!). So you can plan to visit (and start working) your claim the next day without the lengthy delay you will experience with other companies selling claims –and you will not have to pay any extra costs, fees or other poor excuses for extra profit that normally just go into a seller's pocket.
-PLUS-
We'll take care of all the paperwork and arrangements so you can enjoy your claim immediately after payment and we keep you informed through the entire process with confirmations when payment is received, when your paperwork has been shipped.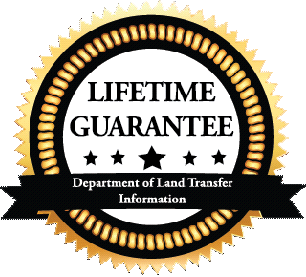 While we cannot physically ship land to you as it doesn't quite fit into the mail box ;)
We will ship all paperwork/maps upon payment clearing we ship same business day (if payment is received by 1PM P.S.T.)  We always provide tracking information so you are always informed.