Description
BOZEMAN MINE
UMC432715
20 Acre Unpatented Placer Mining Claim on Federal Land in Juab County, Utah
With this claim you will be getting the exclusive mineral rights to 20 acres on an excellent spot located in Juab County.    
Topaz Mountain is a summit in the Thomas Range of Utah, east of the Thomas caldera. The summit and surrounding area is known for its relative abundance of semiprecious minerals including topaz, red beryl and opal Topaz is a mineral that is formed as fluorine-rich vapors rise from cooling lava flows or intrusions of magma. That is the origin of the crystals found at Topaz Mountain in Utah.      
The crystals formed within cavities of the Topaz Mountain Rhyolit, a volcanic rock which erupted approximately six to seven million years ago (Tertiary Period) from volcanic vents along faults in the area. Clear Topaz can be seen glittering in the sunlight all over the ground. Washes are a great place to find clear Topaz. But if you're looking to find the more sought after amber colored Topaz you will have to do a little work. You want to search for bushes or any other kind of vegetation growing out of the cracks in the Rhyolite, this is a sign of weakness in the rock, and is usually a great location to find Topaz. Probe these areas with your screwdriver to find soft spots that may lead you to a pocket containing amber colored Topaz.   
Topaz is a semiprecious gemstone that occurs as very hard, transparent crystals in a variety of colors. Topaz crystals, such as those found at Topaz Mountain, are naturally amber colored, but become colorless after exposure to sunlight. Topaz forms within cavities of the volcanic rock, rhyolite, from eruptions that occurred six to seven million years ago during the Tertiary Period. Topaz is embedded in the rhyolite rock, and also found loose on the slopes and arroyos Topaz occurs in a variety of colors. Colorado topaz is usually pale blue, while Utah topaz is a sherry brown or amber color. Utah topaz is light sensitive and, if left exposed to strong sunlight, rapidly fades until the color is gone and the crystal is clear. Topaz Mountain, located in the Thomas Range of Juab County, is one of the world's premiere spots for finding topaz.
The topaz crystals at Topaz Mountain are naturally amber colored, but become colorless after exposure to sunlight. The crystals formed within cavities of the Topaz Mountain Rhyolite, a volcanic rock which erupted approximately six to seven million years ago (Tertiary Period) from volcanic vents along faults in the area. Single colorless topaz crystals can be found in the washes around Topaz Mountain. Crystals are usually less than an inch long. Larger amber crystals or clusters of topaz and other minerals can be found by breaking open the white rhyolite to find cavities.
Topaz Mountain is located on the southern end of the Thomas Range. This range is very popular to rock collecting enthusiasts. Topaz, Utah's state gem; is a semiprecious gemstone that occurs as very hard transparent crystals in a variety of colors. The Topaz crystals at Topaz Mountain are naturally amber colored, but become colorless after exposed to sunlight. 
There are several areas within Topaz mountain available for easy collecting of clear Topaz, you may also chance upon small amber colored Topaz. Our team actually found a few small amber colored Topaz as well as the clear Topaz.

Buyer will receive the following with their completed transaction:
Quitclaim deed showing full ownership of the claim. This will be stamped, recorded and verified with the County and the BLM offices.
Welcome packet with all of the rules and regulations as they relate to the State and BLM where the claim is located.
Educational documents to annually renew your mining claim with the BLM.
A CD of all of the documented images of the claim including maps of the site.
Map of claim marked and GPS coordinates.
Multiple maps showing claim location and surrounding areas for access.
Come to Hike, Camp, Ride and Shoot - or come to pull some shiny rock$ out of the ground;-)
Here are some tools that you should bring: rock hammer, or regular hammer, screw driver, bags for your gems, hiking boots, hat, sun screen, bug repellant and once again don't forget the water! Jeans are also a good idea because you will be spending most of your time on your knees, and the rocks are very ruff and jagged.
Topaz Mountain is fun for everyone, from the beginner to the novice. As you enter the Topaz bowl you will find plenty of camping. The lower hills are surrounded by acres of flats so the trailer is no problem. However, for those that choose to tent it, you can pull right up into the heart of the bowl and throw a tent almost anywhere. There is no water for miles so be sure and come prepared, also the road back into the bowl gets pretty rutted, and rocky so if you are pulling a trailer I definitely recommend camping in the lower hills, and you can drive the short distance to the collecting sites. There are also hundreds of miles of roads and trails around Topaz mountain perfect for your ATV's. ATV's also make it easy to access some of the rougher roads and get you back into prime collecting locations.
ABOUT THE MINING DISTRICT
Some of the earliest mining in the state took place within this county. The "heyday" of the Juab County mining ran from 1870 to the 1920's. Some $40 Million or more in mineral wealth being taken from the various underground workings. Silver, gold, copper, lead, and zinc made up the bulk of those values but other minerals contributed to the number as well.
Juab County is located in west central Utah, and is home to a number of mining districts, including the largest and most productive the Tintic District. Total area of the county is 3,412 square miles. The county seat is Nephi, and the terrain runs from sage covered deserts to tree covered mountain peaks. Mining began with the discovery of precious metals in 1869 and continues to this day, though at a much smaller level.  
Closest Cities/Places Nearby:
Black Rock Pony Express Station – 16 miles  
Dugway Geode Beds – 13.74 miles    
Sutherland – 32.06 miles      
Dugway Proving Ground – 34.42 miles        
Hinckley – 34.25 miles        
Delta – 36.03 miles        
Lynndyl – 39.57 miles         
Sevier Lake – 41.29 miles 
Climate
The average temperature of Juab County is 50.04°F, which is about the same as the Utah average temperature of 49.55°F and is lower than the national average temperature of 54.45°F.
Juab County, Utah, gets 16 inches of rain per year. The US average is 37. Snowfall is 69 inches. The average US city gets 25 inches of snow per year. The number of days with any measurable precipitation is 82. On average, there are 226 sunny days per year in Juab County, Utah. The July high is around 91 degrees. The January low is 17. Our comfort index, which is based on humidity during the hot months, is a 65 out of 100, where higher is more comfortable. The US average on the comfort index is 44.
Utah's four-season climate is stimulating and healthy. The state's altitude ranges from a low 2,200 feet in Washington County to more than 13,500 feet in the high Uintas. Snow frequently accumulates to depths of 10 feet or more at some Wasatch Mountain ski resorts. Because of the state's inland location, Utah's snow is unusually dry and fluffy and is acclaimed by many skiers as the world's greatest powder snow. Like the state of Utah, Juab County enjoys beautiful seasonal weather, the average July temperature is 76.1 degrees Fahrenheit and average January temperature is 29.2 degrees. Juab County receives an average of 13.5 inches of precipitation annually, with March being the wettest month. Juab County's growing season averages 155 days.
GEOGRAPHY
Juab County's elevations range from 4,285 feet at Fish Springs in west Juab County to Ibapah Peak of the Deep Creek Range which stands at 12, 087 feet, in the west desert near the Nevada border. Mt. Nebo, in the Wasatch Mountain Range, reaches 11,928 feet in east Juab County. The two mountain peaks are jointed by Rich green valleys containing fertile farmlands and vast desert lands with acres of free moving sand dunes.
Juab County is a part of the Basin and Range physiographic province. Most of the fertile farming land in the county is located in the Juab Valley near Nephi at the base of Mount Nebo (11,877 feet). The western portion of the county consists of broad, semi-arid valleys and low desert mountains. The Wasatch Mountains are located to the east, and moving west there are the East Tintic Range, West Tintic Range, Thomas Range (Topaz Mountain 7,113 feet), Fish Springs Range, and the southern tip of the Deep Creek Range in the extreme northwest corner of the county.  
History 
On the other side of the mountain, another large discovery was made. The extent of the mother load was so large, it was named Mammoth, and a city grew there also.   
The history of Juab County changed forever in 1869. Eureka! Suddenly the word gold was on everyone's lips. Large gold nuggets were found in the Tintic Mountains, and hundreds moved in to stake their claims. By 1870 the tent city was called Eureka. Sunshine Mine, with its mother load of rich ore, produced millions of dollars in gold, silver. Lead and other metals.  
Today you can relive the past by visiting the places where gold was king. Start at the Tintic Mining Museum in the town of Eureka. You can view old mining equipment and get info about areas you may want to visit. 
The bulk of mining activity was centered in the eastern portions of the county as transportation costs from the more remote western locations made mining of lesser grade ores
ACCESS
From Nephi, Utah, travel 33 miles southwest on State Highway 132 to Lynndyl. Turn south on U.S. Highway 6 and drive for approximately 5 miles. Turn west on the Brush Wellman road and travel 38 miles until you reach the Topaz Mountain sign. Turn north on the dirt road and drive about 2 miles, then turn west toward Topaz Mountain. 
The main road leading you to the claims is UT-174. This is a paved road and it takes you almost right to the claim. Once you reach the dirt road that takes you the rest of way, you will have a very easy drive. No need for a big four-wheel drive, 2-wheel will be just fine. There are few turnouts around the claim, which makes for easy access for parking a small trailer or camper; as well as being able to go back and forth between working and grabbing tools.
LEGAL INFORMATION
A mining claim gives the holder the right to mine on mineral-rich land that belongs to the federal government.
 
Mining claims are a tangible asset and show proof of all  interests in minerals in the area. They can be bought, sold or used as collateral, just like any other piece of real estate. A mining claim can be sold, traded, leased, gifted, willed, used as collateral or transferred in part  or in its entirety just like any other real property using a quitclaim deed  which is a recordable conveyance.
We offer a lifetime guarantee should the BLM take back the land.
As the largest company in the mining industry selling legitimate and valuable historic claims, you can rest assured that you are not only covered with our 100% lifetime money-back guarantee, but you can also rest easy that there is no fine print on any of our claim listings telling you will have to deal with any games like being charged phony fees or having to pay inflated "processing" or "transfer" fees. The listing price for this mine is ALL you will pay.
SHIPPING
We'll take care of all the paperwork and arrangements so you can enjoy your claim immediately after payment and we keep you informed through the entire process with confirmations when payment is received, when your paperwork has been shipped out.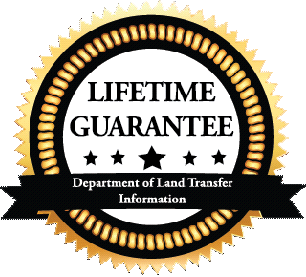 While we cannot physically ship land to you as it doesn't quite fit into the mail box ;)
We will ship all paperwork/maps upon payment clearing we ship same business day(if payment is received by 1PM P.S.T.) We always provide tracking information so you are always informed.