Description
BLACK SMOKY QUARTZ

UMC426734
20 Acre Unpatented Placer Mining Claim on Federal Land in Beaver County, Utah
With this claim you will be getting the exclusive mineral rights to 20 acres on an excellent spot located in Beaver County. This particular area is known for finding smoky quartz.
Smoky quartz is the National Gem of Scotland and has been considered a sacred stone there for a long time, a belief dating back to the Druids. The stone is the birthstone for Scorpios. Smoky quartz is one of the rare brown gemstones. Other rare brown gemstones are topaz, black beryl and brown. 
The word "quartz" comes from the German About this sound Quartz, which is of Slavic origin (Czech miners called it křemen). Other sources attribute the word's origin to the Saxon word Querkluftertz, meaning cross-vein ore.
It is used in Scottish jewelry and as a decoration on kilt pins and the handles of sgian dubhs (anglicised: skean dhu). The largest known cairngorm crystal is a 23.6 kg (52 pound) specimen kept at Braemar Castle.
Smoky quartz is a gray, translucent version of quartz. It ranges in clarity from almost complete transparency to a brownish-gray crystal that is almost opaque. Some can also be black. 
Buyer will receive the following with their completed transaction:
Quitclaim deed showing full ownership of the claim. This will be stamped, recorded and verified with the County and the BLM offices.
Welcome packet with all of the rules and regulations as they relate to the State and BLM where the claim is located.
Educational documents to annually renew your mining claim with the BLM.
A CD of all of the documented images of the claim including maps of the site.
Map of claim marked and GPS coordinates.
Multiple maps showing claim location and surrounding areas for access.
Smoky quartz is found in the granite dells at a higher elevation which is primarily accessible by foot only  
Camping:
Beaver Camperland: 11.49 miles  
Beaver KOA: 12.5 miles  
Beaver Canyon Campground: 13.94 miles
Little Cottonwood Campground: 18.27 miles  
Tushar Lakeside Rec Site: 22.4 miles  
Kents Lake Campground: 22.96 miles  
HISTORY
The earliest mining settlement that was established in the county was Shauntie. It was situated across the valley west of Minersville in the Picachio Mountains and was the earliest mining settlement established in the county. Because the area had regularly running water, Shauntie later became the smelting center for the Star Mining District. At its peak, Shauntie had over 40 houses of various types, and several businesses including a hotel, several saloons, its own post office, and stores.

 

Approximate Location: latitude: 38.3417N / longitude: 113.16583W

       

Shenandoah is a ghost town site (little remains) in the central section of the Star Range, twelve miles southwest of Milford. Nearby is the ghost town of Shauntie. This early 1870's mining camp was named by Confederate war veterans of the Civil War.  

     
        



ABOUT THE MINING DISTRICT
The Mineral Mountains, located in Beaver County, make up the largest exposed plutonic body in Utah. Rock compositions range from quartz monzonite in the northern half of the pluton to granite around Rock Corral Canyon in the south.   
Climate
There are definite variations in temperature with altitude and with latitude.  Naturally, the mountains and the elevated valleys have the cooler climates, with the lower areas of the State having the higher temperatures.  There is about a 3° F decrease in mean annual temperature for each 1,000-foot increase in altitude, and approximately 1.5 to 2° F decrease in average yearly temperature for each one-degree increase in latitude.  Thus, weather stations in the southern counties generally have average annual temperatures 6 to 8 degrees higher than those at similar altitudes over the northern counties.
Geology
 

Excellent crystals of smoky quartz and feldspar are found in vugs or cavities in the granite. They formed when cooling fractures in the granite were filled by late-stage pegmatites consisting of quartz, microcline, and plagioclase. Quartz occurs as clear to smoky, euhedral crystals up to three inches long while microcline is commonly found as euhedral, equidimensional crystals averaging approximately 0.75 inches in width. Occasionally, large pseudomorphs of limonite after pyrite can be found in these areas as well.

       

 

  

 
Geography 
At the range's east, lies a mostly north-trending, complex shaped Beaver Valley, where the Mineral Mountains form its west and north borders. The valley has Beaver, Utah, the county seat and the convergence point of numerous streams, creeks, washes and river courses; it is the source region of the Beaver River (Utah) before it enters the Escalante Desert.  

Hardly known, except to locals, the Mineral Mountains are Utah's largest exposed mass of solidified molten rock – aka: plutonic body – but they also make up one of the most mineral rich mountain ranges in the state. It's a sanctuary of precious stones. The Minerals have been a magnet for precious stone hunters since the 19th century.   

The first ever documented mine in Utah, which unearthed silver and lead, originated in the Minerals in 1858. This led to an ore mining frenzy that has morphed over the years from formal mining ventures to small-time dig sites, to gem-hounding by rock-loving hobbyists, who search the numerous easily accessible hounding sites nearby.

     
ACCESS
The claim is 2 wheel drive via well maintained and marked dirt road, then the last 1,000 yards via a smaller/secondary dirt road, still 2 wheel drive, but good clearance and good tire tread recommended. There is a secondary dirt road goes right through claim
There is flat and level spots on the claim with some room to park a vehicle with a small camper, but we would not recommend bringing a trailer right to the claim - there is plenty of flat, level ground for turning and parking a trailer for claiming about 800 yards from the claim on the secondary dirt road.
LEGAL NOTES
A mining claim gives the holder the right to mine on mineral-rich land that belongs to the federal government.
Mining claims are a tangible asset and show proof of all  interests in minerals in the area. They can be bought, sold or used as collateral, just like any other piece of real estate. A mining claim can be sold, traded, leased, gifted, willed, used as collateral or transferred in part or in its entirety just like any other real property using a quitclaim deed which is a recordable conveyance.
We offer a lifetime guarantee should the BLM take back the land.
As the largest company in the mining industry selling legitimate and valuable historic claims, you can rest assured that you are not only covered with our 100% lifetime money-back guarantee, but you can also rest easy that there is no fine print on any of our claim listings telling you will have to deal with any games like being charged phony fees or having to pay inflated "processing" or "transfer" fees. The final  price for this mine is ALL you will pay.
Our in-house legal counsel will complete all of the paperwork and documentation for recording and transferring FULL ownership of this mine into your name if you win the auction, AND we will ship you everything in one to two business days of receipt of your payment in full (usually just one day!). So you can plan to visit (and start working) your claim the next day without the lengthy delay you will experience with other companies selling claims –and you will not have to pay any extra costs, fees or other poor excuses for extra profit that normally just go into a seller's pocket.
-PLUS-
We'll take care of all the paperwork and arrangements so you can enjoy your claim immediately after payment and we keep you informed through the entire process with confirmations when payment is received, when your paperwork has been shipped.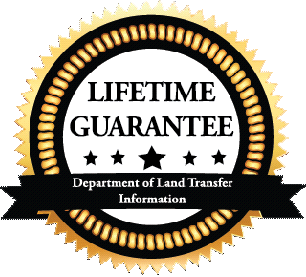 SHIPPING
While we cannot physically ship land to you as it doesn't quite fit into the mail box ;)
We will ship all paperwork/maps upon payment clearing we ship same business day (if payment is received by 1PM P.S.T.) We do ship same business day with USPS. We always provide tracking information so you are always informed.