Description
BLACK BUZZARD
AMC441156
20.66 Acre Unpatented Lode Mining Claim on Federal Land in the Historic Aguila Arizona Mining District / Maricopa County Arizona

Three mines on this claim – the main shaft is cut from hard rock and is still solid, although the remnants of the collar are pretty in pretty rough shape. The shaft descends vertically to a depth of 66' and then heads southeast. There's a large open pit here with a horizontal adit that also heads southeast, but it's partially blocked so you will have to clear some material before entering it.
The open pit is a big plus because it is a lot safer and especially more cost effective to mine than traditional hard rock mining. No collapses to worry about and you can move a lot more material in a lot less time and effort.
Trying to get a plan approved and permitted for open pit mining on a new site is really tough these days, even in a miner-friendly state like Arizona.  But since this one has already been opened and the top soil has been stripped prior to us acquiring it, you don't have to do anything but haul the ore out for processing as there is no responsibility for remediation of the area by the new registered owner. You do not need a plan or post a bond like you would if you wanted to start an operation of this size in a new area, and there's enough material here to keep even a medium sized operation busy for many years to come!
Buyer will receive the following with their completed transaction:
Quitclaim deed showing full ownership of the claim. This will be stamped, recorded and verified with the County and the BLM offices.
Welcome packet with all of the rules and regulations as they relate to the State and BLM where the claim is located.
Educational documents to annually renew your mining claim with the BLM.
A CD of all of the documented images of the claim including maps of the site.
Map of claim marked and GPS coordinates.
Multiple maps showing claim location and surrounding areas for access.
ABOUT THE MINING DISTRICT
This is one of only a handful of available mines from the historic Aguila Arizona mining district. Aquila is largely known as a manganese and copper mining area that is located at the North end of the Bighorn Mountains, about 14 miles South of Aguila at an altitude of 2,300 feet. At one time it was actually the second greatest producer of manganese in all of Arizona. 
In 1920, the USGS did a major study on the area and reported that in addition to manganese, Aguila was also a major producer of Copper. They noted that the local ores, which are composed of "Pre-Cambrian granite, gneiss and schist overlain by Tertiary lava flows", contained considerable amounts of gold as well as large concentrations of lead and silver.
During WWII, when the government outlawed the mining of precious metals in order to focus the mining industry on mining minerals and metals considered vital for the war effort, Aguila became a big for area for "manganese" as you can probably imagine. Manganese, which is a chemical element (designated by the symbol Mn with the atomic number 25) is a metal with important industrial metal alloy uses, particularly in stainless steels and was considered a strategic mineral so therefore it was still legal to mine.  A lot of manganese was mined here as the record books show, but there was also a large amount of gold, silver and lead that is still visible in the many high grade ore piles that have just been set aside and never shipped. 
The clearly exposed and visible individual deposits on this claim range from narrow veins with small but enriched high grade ore shoots, to wide shear and breccia zones of medium grade material. The chief manganese minerals are the common oxides, usually occurring as a mixture of pyrolusite, psilomelane, wad, and manganite. The gangue is composed largely of calcite, quartz; and unreplaced fragments of wall rock. 
Aguila, AZ
Aguila is a CDP in Maricopa County, Arizona, United States. It is located on U.S. Route 60 approximately 20 miles west of Wickenburg, or at approximately 50000 N. 510th Ave. Major economic activities include cantaloupe farming and mining. It uses the same street numbering system as Phoenix. As of the 2010 census, the population of Aguila was 798.
Eagle Eye Road heading south out of Aguila from Hwy 60 offers beautiful wilderness areas for jeep rides, hiking trails, rock hounding and scenic views.
LEGAL NOTES
A mining claim gives the holder the right to mine on mineral-rich land that belongs to the federal government.
  
Mining claims are a tangible asset and show proof of all  interests in minerals in the area. They can be bought, sold or used as collateral, just like any other piece of real estate. A mining claim can be  sold, traded, leased, gifted, willed, used as collateral or transferred in part or in its entirety just like any other real property using a quitclaim deed which is a recordable conveyance.
We offer a lifetime guarantee should the BLM take back the land.
As the largest company in the mining industry selling legitimate and valuable historic claims, you can rest assured that you are not only covered with our 100% lifetime money-back guarantee, but you can also rest easy that there is no fine print on any of our claim listings telling you will have to deal with any games like being charged phony fees or having to pay inflated "processing" or "transfer" fees. The final price for this mine is ALL you will pay.
Our in-house legal counsel will complete all of the paperwork and documentation for recording and transferring FULL ownership of this mine into your name if you win the auction, AND we will ship you everything in one to two business days of receipt of your payment in full (usually just one day!). So you can plan to visit (and start working) your claim the next day without the lengthy delay you will experience with other companies selling claims –and you will not have to pay any extra costs, fees or other poor excuses for extra profit that normally just go into a seller's pocket.
-PLUS-
We'll take care of all the paperwork and arrangements so you can enjoy your claim immediately after payment and we keep you informed through the entire process with confirmations when payment is received, when your paperwork has been shipped out.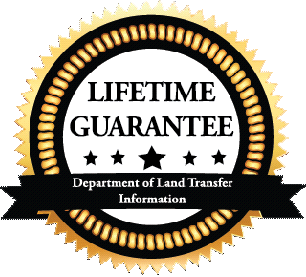 While we cannot physically ship land to you as it doesn't quite fit into the mail box ;)
We will ship all paperwork/maps upon payment clearing we ship same business day(if payment is received by 1PM P.S.T.) We always provide tracking information so you are always informed.