Description
BAIRD GOLD
MMC233711
20 Acre Unpatented Placer Mining Claim on Federal Land Montana
French Creek in Montana is tucked in the woods, and has a beautiful setting. There is evidence of past mining further down south of this claim, and there seems to have been many tailings due to possible dredging about 80 years ago. The creek ranges from about 3-14 feet from the road that leads to the claim, and the depth ranges between 8 inches to about 3 feet
This placer gold Mine totals over 695 feet of creek. With this claim you will be getting the exclusive mineral rights to 20 acres on an excellent spot on the creek for you to work at your leisure.        
Commodities (Major) - Gold Deposit
BLM Serial Number: MMC233711
Elevation:  7400 - 7800 ft.
Access: (For maps / location scroll towards the bottom of the listing) Access to claims are accessible with a 2WD road which runs parallel to the creek, but we always recommend good clearance.
Acres:   20
Type: Placer
County:   Beaverhead 
This is a summary of the ways in which Montana's 1985 stream access law affects the recreational use of the state's rivers and streams and incorporates the ways the law has been interpreted by the courts in Montana. The law states that rivers and streams capable of recreational use may be so used by the public regardless of streambed ownership. It also states that certain activities require landowner permission.
Because the law affects your rights and responsibilities as a landowner or recreationist, the information that follows may be of interest to you may want to look into the "Stream Access in Montana Brochure"          
Recreational mining must adhere to closures and restrictions indicated in the Instream Mining Stream Classification list.
 Buyer will receive the following with their completed transaction:
Quitclaim deed showing full ownership of the claim. This will be stamped, recorded and verified with the County and the BLM offices.
Welcome packet with all of the rules and regulations as they relate to the State and BLM where the claim is located.
Educational documents to annually renew your mining claim with the BLM.
A CD of all of the documented images of the claim including maps of the site.
Map of claim marked and GPS coordinates.
Multiple maps showing claim location and surrounding areas for access.
There is lodging and camping facilities nearby
Under the Montana Stream Access Law, the public may use rivers and streams for recreational purposes up to the ordinary high-water mark. Although the law gives recreationists the right to use rivers and streams for water-related recreation, it does not allow them to enter posted lands bordering those streams or to cross private lands to gain access to streams.        
House Bill 190, passed during the 2009 Legislative Session, confirmed that the public has access to surface waters by public bridge or county road right-of-way. The Department, in cooperation with the affected landowner and county, is responsible for providing public passage around or through a fence preventing such access. A typical access feature would be a stile, gate, roller, walkover, or wooden rail fence. ( http://fwp.mt.gov/fishing/guide/access/streamAccess.html ) 
A recreational miner with a pick, shovel or gold pan does not need a special permit on BLM land in Montana. A person using a suction dredge in Montana should get a permit from the Water Protection Bureau, Department of Environmental Quality, 1520 East Sixth Ave. PO Box 200901, Helena, Montana 59620-0901, phone 406 444-3080. If the suction dredge intake is less than 4 inches in diameter, a general permit is required. If the dredge intake is larger than 4 inches, a more complicated permit is required for which there is a significant charge. The Montana Department of Natural Resources and Conservation and the US Army Corps of Engineers may also require permits for suction dredging." http://nandugreen.typepad.com/chasing_the_wind/2009/08/recreational-gold-prospecting-on-public-land.html  
Discharges Associated with Portable Suction Dredges 
The purpose of the Portable Suction Dredge General Permit (General Permit) is to regulate wash water effluent from portable suction dredges, to state waters in accordance with effluent limitations, monitoring requirements and other conditions set forth in Parts I, II, III and IV of the  General Permit. A written authorization letter from the Department is required before an applicant is authorized to discharge under the General Permit.
http://deq.mt.gov/Water/WPB/mpdes/suctiondredge
Access to the claim is by French Creek Road. French Creek and French Creek Rd. run parallel to each other. This is a dirt road that can be handled with good 2WD drive clearance, but the best recommendation would be 4WD or ATV. It's always best to check the road conditions before heading out to the claim, specifically during the winter season (http://mdt.mt.gov/travinfo/). The road runs right through the claim, for easy access to park, and grab tools/equipment. You will find a couple other dirt roads in and out of the claim, in the surrounding area that can be used as well.
ABOUT THE MINING DISTRICT
French Creek is a tributary of the Big Hole River and drains the north end of the Pioneer Mountain Range and the eastern portion of the Anaconda-Pintlar Wilderness Area. The French Creek district abuts the Continental Divide on the east and the Deer Lodge/Silver Bow County line on the north. The first placers were worked in the two and a half miles of French Gulch in 1864 and the 20 claims yielded as much as $300 per ten-hour run. The best paying claims were located above the discovery and were only seven to eight feet above bedrock. Mountaineer City was well established in the Gulch when it was described in 1865 as 20 to 30 homes, two or three shops, two blacksmiths and a shoemaker shop. It had the usual assortment of saloons, a faro bank, and was proudly awaiting its first hurdy-gurdy outfit. By the end of the first four years, the district was said to have produced between $1 and $5 million (Lyden 1948; Wolle 1963; Big Medicine 1865).
The next period of placer gold production occurred at the turn of the century. In 1900 a connected bucket dredge was installed on the creek. Although this dredge, the Mildred, was rated at 2,500 tons per day, a production of only 1,000 tons was achieved. In 1902 W. R. Allen secured the best remaining ground and formed the Allen Gold Mining Company. Because many of the early operations were limited by lack of water, Allen had 15 miles of ditches dug to bring a large volume of water to his placer claims. The ditches were engineered to deliver sufficient head pressure to work several hydraulic giants and an Evans hydraulic elevator. Water for the two 3-inch nozzles was brought from American Gulch via a 2.5-mile ditch which was constructed at a cost of $10,000. Gravels from the hillsides, pulled down by the hydraulic operation, were washed downstream to be worked in the Evans hydraulic elevator. Built by the Risdon Iron Works, the elevator was rated at 1,000 cubic yards per day, but only worked 300 to 500 cubic yards per day. Tailings from the elevator were carried away by several three-foot-wide flumes. In the upper gulch, a steam hoist and derrick were employed raising and moving boulders out of the way. The placer operation proved to be a success and produced coarse gold dust and $10 to $50 nuggets. Although a sawmill and a 100-ton cyanide mill were planned, Allen's activities in the gulch ended in 1904 (Mining World 1904; Lyden 1948).
Around 1910 interest in the district's lode mines returned. Several mines working true fissure veins were opened, but there is no report of production (Walsh 1910). The last period of production was sparked by higher gold prices during the Great Depression. Interesting note that more than half of Montana's current gold production is derived as a by-product from large scale copper mining operations.
LEGAL NOTES 
A mining claim gives the holder the right to mine on mineral-rich land that belongs to the federal government.
Mining claims are a tangible asset and show proof of all interests in minerals in the area. They can be bought, sold or used as collateral, just like any other piece of real estate. A mining claim can be  sold, traded, leased, gifted, willed, used as collateral or transferred in part or in its entirety just like any other real property using a quitclaim deed which is a recordable conveyance.
We offer a lifetime guarantee should the BLM take back the land.
As the largest company in the mining industry selling legitimate and valuable historic claims, you can rest assured that you are not only covered with our 100% lifetime money-back guarantee, but you can also rest easy that there is no fine print on any of our claim listings telling you will have to deal with any games like being charged phony fees or having to pay inflated "processing" or "transfer" fees. The final price for this mine is ALL you will pay.
Our in-house legal counsel will complete all of the paperwork and documentation for recording and transferring FULL ownership of this mine into your name if you win the auction, AND we will ship you everything in one to two business days of receipt of your payment in full (usually just one day!). So you can plan to visit (and start working) your claim the next day without the lengthy delay you will experience with other companies selling claims –and you will not have to pay any extra costs, fees or other poor excuses for extra profit that normally just go into a seller's pocket.
-PLUS-
We'll take care of all the paperwork and arrangements so you can enjoy your claim immediately after payment and we keep you informed through the entire process with confirmations when payment is received, when your paperwork has been shipped.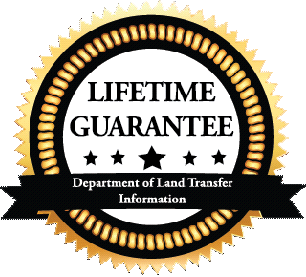 SHIPPING
While we cannot physically ship land to you as it doesn't quite fit into the mail box ;)
We will ship all paperwork/maps upon payment clearing we ship same business day (if payment is received by 1PM P.S.T.)  We always provide tracking information so you are always informed.