Description
AURELIAN GOLD
CMC288555
This 20 acre placer claim and spans over 847 feet of prime working water on Gold creek. 
The creek runs parallel with CR771 road, which is a nice well maintained wide dirt road that is relatively private on national forest land. Gold Creek intersects Quartz Creek. There is a public campground located just southwest of the claim with lots of hiking trails to explore.
QUICK FACTS ON THE MINE:        
Commodities: Primary Gold / Secondary Silver
County: Gunnison, CO
Elevation: 10,000 feet
Access: The access road cuts right through the claim, refer to maps further down the listing.
Buyer will receive the following with their completed transaction:
Quitclaim deed showing full ownership of the claim. This will be stamped, recorded and verified with the County and the BLM offices.
Welcome packet with all of the rules and regulations as they relate to the State and BLM where the claim is located.
Educational documents to annually renew your mining claim with the BLM.
A CD of all of the documented images of the claim including maps of the site.
Map of claim marked and GPS coordinates.
Multiple maps showing claim location and surrounding areas for access.    
GOLD CREEK MINING
Gold Creek is located in the historic Gunnison County. The Gunnison gold belt is an area of Proterozoic age metavolcanic, the Dubois Greenstone, and subordinate metasedimentary rocks exposed in the Gunnison Uplift. This belt occurs in southern Gunnison and northern Saguache Counties, extending from the Lake Fork of the Gunnison River east and northeast to Cochetopa Creek. The Gunnison gold belt extends to the northeast into the Cochetopa (Iris) mining district. The Dubois Greenstone was named for the old mining camp of Dubois by Hunter (1925), the first worker to describe in detail the Proterozoic geology of the area. The Dubois Greenstone was divided into 1) metavolcanic hornblende schist, amphibolite, and chlorite-hornblende schist with intercalated purplish gray, meta-chert beds; 2) felsic metavolcanic rocks including quartz prophyry flows and dikes and thinly interlayered muscovite-chlorite schist locally containing kyanite, staurolite, spinel, garnet, and sericitized andalusite; and 3) diverse metamorphosed epiclastic and pyroclastic rocks (Hedlund and Olson, 1981). Most of the Proterozoic terrane of the Dubois Greenstone  has been metamorphosed to lower amphibolite facies, although metamorphic grades are as high as upper amphibolite facies. Upper amphibolite facies rock are associated with staurolite, kyanite, or andalusite and are concentrated in the western end of the belt. Green schist facies rocks with recognizable pillow structures in metabasalts and shard and pumice fragments in felsic metavolcanic rocks occur in the easternmost part of the greenstone belt (Sheridan and others, 1990). Also included in the Gunnison gold belt are metasedimentary rocks including phyllite and schist which were most likely argillites, siltites, and graywackes originally (Sheridan and others, 1990).
The Quartz Creek District was recognized by Henderson (1926), who described the area as overlapping both the Tin Cup and the Gold Brick Districts. Vanderwilt (1947) describes the district as 1-4 miles northeast of Pitkin near the road to Tincup. Dunn (2003) provides a more specific location description: bounded on the north by the ridge between Fairview Peak and the Continental Divide, on the east by the main range, on the south by Quartz Creek and on the west by the divide between Armstrong Gulch and Ohio Creek. She notes it has also been called the Quartz District.    
DREDGING / SLUICE ACTIVITIES-      
PERMIT NOT REQUIRED- Non-Significant Surface Disturbance/Casual Use – consists of any activities that will not result in surface disturbance or otherwise impact other resources such as vegetation, fish, or wildlife, or their habitats. Examples of activities that may be considered to not result in significant surface disturbance/casual use include gold panning, hand- sluicing, dry washers, and battery operated equipment, using existing roads and trails for access. Digging small holes on gravel bars may be considered to be casual use if only one hole is open at a time, and no hole remains unattended for more than 24 hours. The use of pumps may be considered to be casual if water is contained in tubs or buckets so as not to cause erosional features. In general, the use of suction dredges with an intake nozzle of 4" or less and an engine of 8 horsepower or less are generally considered to be non-impactive and/or casual use.         
PERMIT REQUIRED- Any activities that may result in surface disturbance or otherwise impact other resources. Anyone who is proposing an activity that may result in surface disturbance, use mechanized earth-moving equipment, affect vegetation, or conduct activities other than as described above, should consider filing a Notice of Intent with the appropriate FS office or a Notice with the appropriate BLM office. The BLM or FS will review the information and determine whether the proposed activities are likely to result in potential resource impacts and whether you may proceed or if further action should be taken to comply with applicable regulations.
COUNTY HISTORY:
Gunnison, the County seat, is situated in one of the prettiest valleys in the State of Colorado, the stretch of level land being admirably suited for the location of one of the future largest manufacturing cities in the West, and extending for miles around, the snow-capped mountains surrounding it, making it a natural and picturesque frame setting to the beautiful picture. Being centrally located, Gunnison is the principal supply point for the mines and ranches surrounding, just as it is destined to eventually become one of the greatest steel and iron manufacturing centers on the continent, as well as a very important smelter point for the many ores and minerals found in the various mining districts surrounding the city.  
ACCESS
*Before heading to the claim, you will need to check the road conditions, since some of the roads can be closed different times and days
The area is full of dirt roads, so a good map and a good GPS unit is a must, but we'll show you exactly where it is on the map as well as provide you with the precise latitude and longitude of each corner marker, so finding it will not be a problem for you.
I advise caution whenever driving or hiking on this claim – the entire valley is dotted with abandoned mines – most of them are easy to see from a distance, but some of them are impossible to see until you are right on top of them. I would estimate that only 20% of them are roped or fenced off – the rest are wide open and you should be extremely careful if entering them.
A couple of spare tires or an air compressor and patch kit or at least a couple of cans of tire sealant is strongly recommended for obvious reasons! Also, be sure to bring in whatever water you may need, as there are almost no water sources in the area 10 months out of the year.   
LEGAL INFORMATION
A mining claim gives the holder the right to mine on mineral-rich land that belongs to the federal government.
 
Mining claims are a tangible asset and show proof of all  interests in minerals in the area. They can be bought, sold or used as collateral, just like any other piece of real estate. A mining claim can be sold, traded, leased, gifted, willed, used as collateral or transferred in part  or in its entirety just like any other real property using a quitclaim deed  which is a recordable conveyance.
We offer a lifetime guarantee should the BLM take back the land.
As the largest company in the mining industry selling legitimate and valuable historic claims, you can rest assured that you are not only covered with our 100% lifetime money-back guarantee, but you can also rest easy that there is no fine print on any of our claim listings telling you will have to deal with any games like being charged phony fees or having to pay inflated "processing" or "transfer" fees. The listing price for this mine is ALL you will pay.
SHIPPING
We'll take care of all the paperwork and arrangements so you can enjoy your claim immediately after payment and we keep you informed through the entire process with confirmations when payment is received, when your paperwork has been shipped out.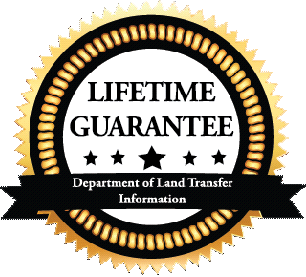 While we cannot physically ship land to you as it doesn't quite fit into the mail box ;)
We will ship all paperwork/maps upon payment clearing we ship same business day(if payment is received by 1PM P.S.T.) We always provide tracking information so you are always informed.