Description
ALCOVA GOLD
WMC312578
Unpatented Placer Mining Claim on Federal Land on Cottonwood Creek, Wyoming
This 15.91 acre placer claim spans over 935 feet of creek for you to work at your leisure. Scroll down the listing to see maps. Cottonwood Creek is located on Cottonwood road in Wyoming between the towns of Thermopolis and Worland. Both Thermopolis and Worland are good sized town about 15-17 miles from Cottonwood Creek either way. The towns conveniently have hardware stores, grocery stores, hotels and supplies available. The cottonwood creek has a good flow year-round, and the road parallels the creek.  
QUICK FACTS ON THE MINE:                          
Commodities: Primary Gold       
County: Washakie, WY       
Elevation: 4,500      
ACCESS: Cottonwood Creek RD leads you to the claim with very easy access. The road is between 800 and 1,200 feet from the creek itself, depending on where you are mining (there are a lot of bends on this creek!). The space from the road to the creek is very easy to walk. The dirt road is accessible via 2WD, and is wide enough for two vehicles. This road is well maintained which makes the access easier. This area has enough space for camping and setting up your mining tools.
With this claim you will be getting the exclusive mineral rights to 15.91 acres on an excellent spot on the creek for you to work. These are pictures of the actual site.
Buyer will receive the following with their completed transaction:
Quitclaim deed showing full ownership of the claim. This will be stamped, recorded and verified with the County and the BLM offices.
Welcome packet with all of the rules and regulations as they relate to the State and BLM where the claim is located.
Educational documents to annually renew your mining claim with the BLM.
A CD of all of the documented images of the claim including maps of the site.
Map of claim marked and GPS coordinates.
Multiple maps showing claim location and surrounding areas for access.
*Camping and lodging are not too far from the mining claim*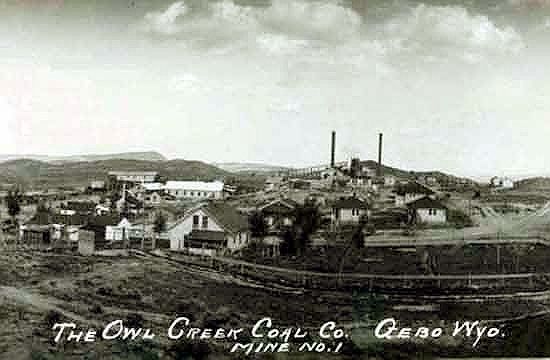 With the arrival of the railroad in the Thermopolis area, the Owl Creek Coal Company was formed to exploit coal in the area north of Thermopolis. The mining claims were patented to numerous individuals commencing about 1906. The claims were being sold to a group of Long Island, New York, investors headed by Lawyer Wilberforce Sully, Lawyer Patrick T. Wells, Samuel W. Gobo and George W. Daily, a law clerk for Sully. Sully was the owner of two malting works in New Jersey. The claims were then conveyed to the Owl Creek Coal Company and others by Gebo. Thus was formed the Town of Gebo. Gebo was located about 11 miles north of Thermopolis.
Come to Hike, Camp, Ride and Shoot - or come to pull some shiny rock$ out of the ground;-)
ABOUT THE MINING DISTRICT
There are multiple means of pulling gold out of streams, rivers and mines. Thermopolis Wyoming gold panning is one of the more tried and true and is as much for finding good spots for gold as it is for pulling the precious metal out. Panning is the process of putting dirt or earth known as placer and separating any heavier materials out of the lighter sand. It is popular for this ease of use as just about anyone can get into Thermopolis Wyoming gold panning.                 
The area is full of dirt paths and trails, so a good map and a good GPS unit is a must, but we'll show you  exactly where it is on the map as well as provide you with the precise latitude and longitude of each corner marker, so finding it will not be a problem for you.
A couple of spare tires or an air compressor and patch kit or at least a couple of cans of tire sealant is strongly recommended for obvious reasons!
We'll show you exactly where it is on the map as well as provide you with the precise latitude and longitude of each corner marker, so finding your claim will not be a problem for you.
LEGAL NOTES
A mining claim gives the holder the right to mine on mineral-rich land that belongs to the federal government.
Mining claims are a tangible asset and show proof of all interests in minerals in the area. They can be bought, sold or used as collateral, just like any other piece of real estate. A mining claim can be  sold, traded, leased, gifted, willed, used as collateral or transferred in part  or in its entirety just like any other real property using a quitclaim deed which is a recordable conveyance.
We offer a lifetime guarantee should the BLM take back the land.
As the largest company in the mining industry selling legitimate and valuable historic claims, you can rest assured that you are not only covered with our 100% lifetime money-back guarantee, but you can also rest easy that there is no fine print on any of our claim listings telling you will have to deal with any games like being charged phony fees or having to pay inflated "processing" or "transfer" fees. The final  price for this mine is ALL you will pay.
Our in-house legal counsel will complete all of the paperwork and documentation for recording and transferring FULL ownership of this mine into your name if you win the auction, AND we will ship you everything in one to two business days of receipt of your payment in full (usually just one day!). So you can plan to visit (and start working) your claim the next day without the lengthy delay you will experience with other companies selling claims –and you will not have to pay any extra costs, fees or other poor excuses for extra profit that normally just go into a seller's pocket.
-PLUS-
We'll take care of all the paperwork and arrangements so you can enjoy your claim immediately after payment and we keep you informed through the entire process with confirmations when payment is received, when your paperwork has been shipped.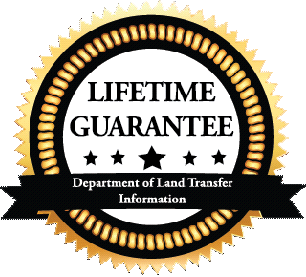 While we cannot physically ship land to you as it doesn't quite fit into the mail box ;)
We will ship all paperwork/maps upon payment clearing we ship same business day (if payment is received by 1PM P.S.T.)  We always provide tracking information so you are always informed.