Description
LAKE PASS GOLD
CMC288240
20 Acre Unpatented Placer Mining Claim on Federal Land / Montezuma County, Colorado
This auction is for 20 acres encompassing 1,393 feet of creek on Taylor Creek. Taylor Creek runs year around. There is a ton of color in this creek, specifically, you can see gold! When Spring time comes, and the snow has melted, the creek can become a bit flooded. This is a good thing, since all the snow melt rushing down from the above lode claims, brings down all the gold! The creek itself ranges in width from about 10-12 feet, and in some spots ranges from about 20-25 feet. The depth of the creek can be about 1-3 feet, and in some spots up to 4 feet. Taylor Creek is a rapidly moving creek.

LOCATION: About 25 miles northwest from the city of Durango, you will come across Taylor Creek. This creek is only about a 20 minute drive from the town of Dolores. This is a beautiful area, located in the San Juan National Forest. It is not heavily treed, so you have full access to the claim.

CLIMATE: The elevation ranges from 6,200 feet in Cortez to approximately 7,000 feet in Mancos and Dolores. The average precipitation is 13.15 inches, and the average annual snowfall is 40.6 inches. Snowfall varies considerably with elevation. Mesa Verde and Dolores receive more than 80 inches of snowfall.

 -FAST FACTS-

Airports:
Tanner Field – 24.48 miles
Dove Creek Airport – 37.59 miles
Val Airport – 27.04 miles
Animas Air Park – 33.27 miles
Mesa Verde Heliport – 26.66 miles 
Cortez Municipal Airport – 28.62 miles

Camping/RV Parks:
West Dolores Campground – 5.93 miles
Dolores River RV Park – 13.75 miles
Lone Mesa State Park – 15.58 miles
Cozy Comfort RV Park – 15.43 miles
House Creek Recreation Area – 16.78 miles

Places To Stay:
Out Post Motel – 15.32 miles
Circle K Ranch Inc. – 5.51 miles
Echo Basin Ranch – 12.77 miles
Majestic Dude Ranch – 12.60 miles
Sundance Bear Lodge – 14.83 miles 

Nearby Cities/Towns:
Pleasant View – 28.17 miles
Lewis – 23.73 miles
Dolores – 15.78 miles
Mancos – 16.36 miles
Cortez – 24.50 miles
Hesperus – 23.38 miles
Durango – 29.33 miles
 Buyer will receive the following with their completed transaction:
•Quitclaim deed showing full ownership of the claim. This will be stamped, recorded and verified with the County and the BLM offices.
•Welcome packet with all of the rules and regulations as they relate to the State and BLM where the claim is located.
•Educational documents to annually renew your mining claim with the BLM.
•A CD of all of the documented images of the claim including maps of the site.
•Map of claim marked and GPS coordinates.
•Multiple maps showing claim location and surrounding areas for access.
ABOUT THE MINING DISTRICT
HISTORY
Although no one knows for sure when gold mining in Montezuma CO first began, it has been a profitable venture throughout history and still is today. The California Gold Rush in the mid-1800s is one event often thought of when gold mining in Montezuma Colorado is mentioned, but as television programs can attest, gold mining in Montezuma Colorado is still thriving today.
Gold can be mined in a variety of ways, including placer mining. This type of gold mining in Montezuma CO involves using water or dredging to remove deposits of gold. Likely the most commonly thought of way to extract gold is by panning, though large-scale operations would not use this method. Panning for gold separates the gold from other materials such as gravel or soil. A pan is placed in water and shaken to sort gold, which settles at the bottom of the pan, from the other materials. Gold panning in Montezuma Colorado is a popular tourist attraction in places with a history of gold mining, such as Alaska and California.
The Little Taylor Creek is located at the latitude and longitude coordinates of 37.5911056 and -108.211191 at an elevation of 2589 feet. Fishing enthusiasts interested in fishing near Little Taylor Creek should always contact the local Department of Natural Resources (DNR) for more detailed information and to learn about the regulations for fishing in the area.

Little Taylor Creek is located just 17.5 miles from Mancos, in Montezuma County, near Stoner, CO. Fishermen will find a variety of fish including cutthroat trout and others here. Whether you're fly fishing or otherwise your chances of getting a bite here are good. So grab your favorite fly fishing rod and reel, and head out to Little Taylor Creek. For Fishing License purchase, fishing rules, and fishing regulations please visit Colorado Fish & Wildlife. Please remember to check with the local Fish and Wildlife department to ensure the stream is open to the public.
ACCESS
You will find Taylor Creek off of County Road 43 (Taylor Creek Rd), which is off of Highway 145 (Railroad Ave). The dirt road is well maintained and will be good enough for a small trailer to bring and park. There are lots of spaces to camp right by the water, and the road is about 150 feet away from the creek. You will be good to bring a small camper or trailer, but a large motor home would not be feasible in this area.
A mining claim gives the holder the right to mine on mineral-rich land that belongs to the federal government.
 
Mining claims are a tangible asset and show proof of all interests in minerals in the area. They can be bought, sold or used as collateral, just like any other piece of real estate. A mining claim can be sold, traded, leased, gifted, willed, used as collateral or transferred in part or in its entirety just like any other real property using a quitclaim deed  which is a recordable conveyance.
We offer a lifetime guarantee should the BLM take back the land.
As the largest company in the mining industry selling legitimate and valuable historic claims, you can rest assured that you are not only covered with our 100% lifetime money-back guarantee, but you can also rest easy that there is no fine print on any of our claim listings telling you will have to deal with any games like being charged phony fees or having to pay inflated "processing" or"transfer" fees. The final  price for this mine is ALL you will pay.
Our in-house legal counsel and licensed real estate agent will complete all of the paperwork and documentation for recording and transferring FULL ownership of this mine into your name if you win the auction, AND we will ship you everything in one to two business days of receipt of your payment in full (usually just one day!). So you can plan to visit (and start working) your claim the next day without the lengthy delay you will experience with other companies selling claims –and you will not have to pay any extra costs, fees or other poor excuses for extra profit that normally just go into a seller's pocket.
-PLUS-
We'll take care of all the paperwork and arrangements so you can enjoy your claim immediately after payment and we keep you informed through the entire process with confirmations when payment is received, when your paperwork has been shipped.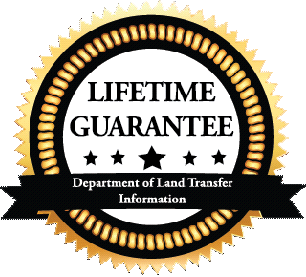 SHIPPING
While we cannot physically ship land to you as it doesn't quite fit into the mail box ;)
We will ship all paperwork/maps upon payment clearing we ship same business day (if payment is received by 1PM P.S.T.)